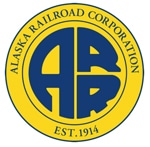 FAIRBANKS – The Alaska Railroad is known across the state, and now it's getting national attention thanks to a six-part documentary commissioned by the Discovery Channel.
"Railroad Alaska" debuts Nov. 16 on the Destination America channel, one of several channels the Discovery Channel owns, with each hour-long episode focusing on the railroad and the communities it serves as well as railroad crews who work on everything from track maintenance to those employees who operate the locomotives.
Read the complete story at the Fairbanks Daily News-Miner.