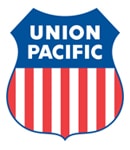 ALBUQUERQUE, N.M. – Union Pacific Corp. has begun operations at a massive new railroad facility in southern New Mexico near both the U.S.-Mexico border and El Paso, Texas.
The Omaha, Neb.,-based railroad will use its newly constructed hub facility in Santa Teresa to transfer cargo between trains and trucks, as well as for refueling engines and changing train crews.
Read the complete story at The Kansas City Star.