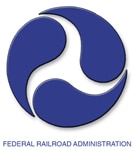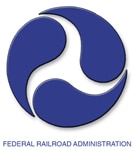 Last year was the safest year in the history of the railroad industry, based on performance measures tracked by the Federal Railroad Administration.
For the fifth fiscal year in a row, the industry has improved on all six of the FRA's official safety performance measures, including the rate of grade crossing incidents, human factor-caused train accidents, track-caused accidents, equipment-caused accidents, signal and miscellaneous train accidents, and non-accidental rail hazmat releases.
The industry has also met the Department of Transportation's set safety performance goal for rate of rail related accidents and incidents.
Those performance measures were highlighted in a message to railroad industry and labor leaders from Federal Railroad Administration head Joe Szabo.
"We thank our partners at the railroads, their employees and communities across America for their commitment to achieving these results. Keeping our railroads safe is a team effort," Szabo said.
These statistics are somewhat welcome news to the UTU and its membership. In 2012, six members of the UTU were killed while on active railroad duty. That is the least number of UTU rail members killed on active duty since 2009.
"While there is a bright side to the data released by the FRA, there are still some clouds in the sky," said UTU International President Mike Futhey. "Even one death on the railroad is one too many."
Szabo acknowledges there is more work to be done.
"This year, we will continue to take proactive measures to prevent accidents and incidents by aggressively advancing Risk Reduction and System Safety Programs. We will also stay focused on our collaborative effort with industry and labor to eliminate electronic device distraction. Together, we can make 2013 even safer," he said.