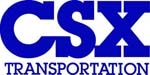 MOUNT CARBON, W.Va. – Fires burned for hours after a train carrying more than 100 tankers of crude oil derailed in a snowstorm in West Virginia, sending a fireball into the sky and threatening the water supply of nearby residents, authorities and residents said Tuesday.
Officials evacuated hundreds of families and shut down two water treatment plant following the Monday afternoon derailment. The West Virginia National Guard was taking water samples to determine whether the oil had seeped into a tributary of the Kanawha River, state public safety division spokesman Larry Messina said.
Read the complete story at the Associated Press.