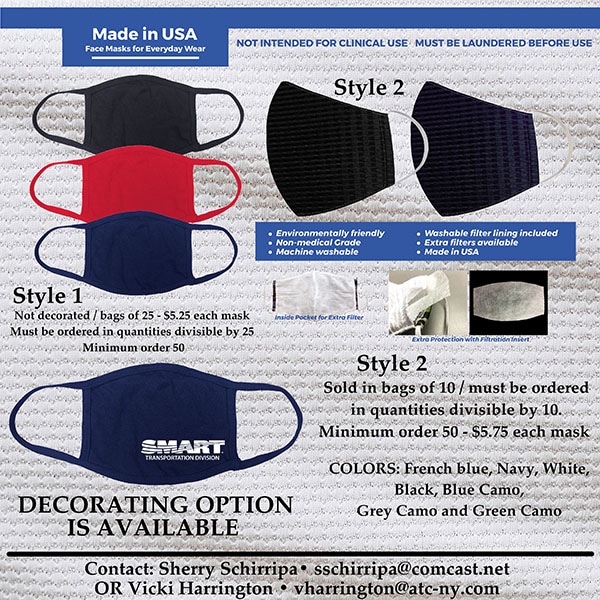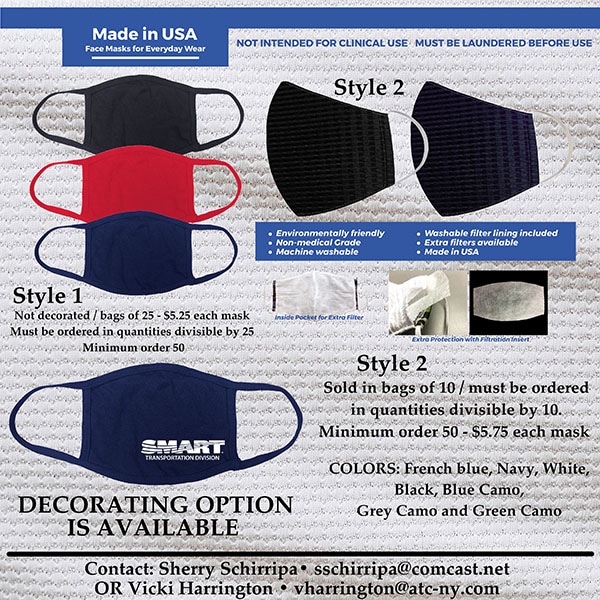 Arrangements have been made to have bulk quantities of facemasks for order through American Products Inc., an endorsed SMART Transportation Division vendor.
Two style options are available – one with a washable filter insert and a second single-layer cloth mask.
These are customizable and available in minimum quantities of 50 from the vendor. Contact Sherry Schirripa (sschirripa@comcast.net) or Vicki Harrington (vharrington@atc-ny.com) if interested in placing an order.
Visit smarttdmerchandise.com for more information.