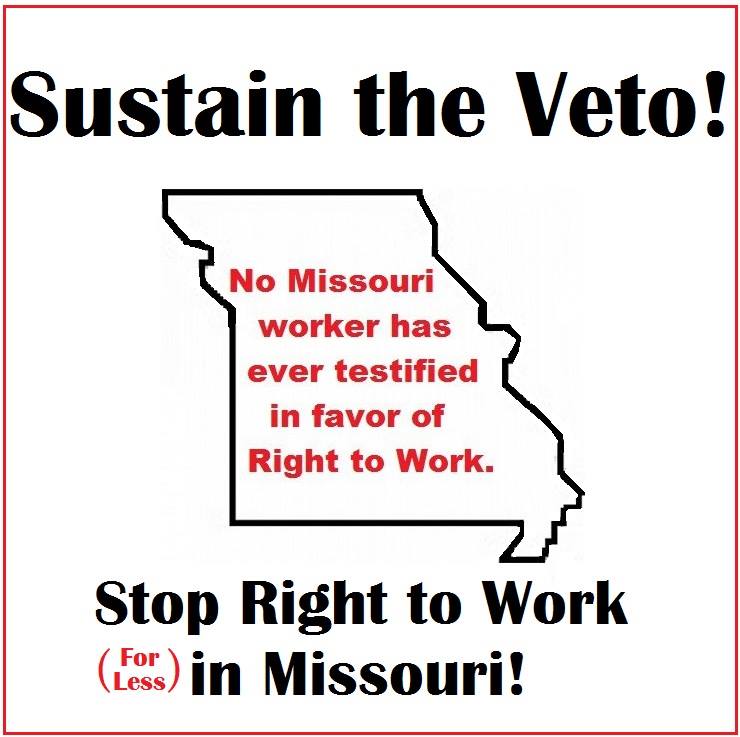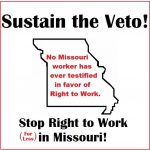 Union members are making sure Missouri Republican lawmakers who voted against 'right-to-work' earlier this year know that they will have union support during the next election.
Missouri's chapter of the AFL-CIO held a rally and knocked on doors Saturday in Jefferson County ahead of the General Assembly's veto session next Wednesday. That's when a vote to override Gov. Jay Nixon's veto of a  "right-to-work" bill could be brought to the floor. The measure would bar making union dues a condition of employment.  Currently a business or union can require dues when a majority of workers have voted to organize.
Read more from St. Louis Public Radio.