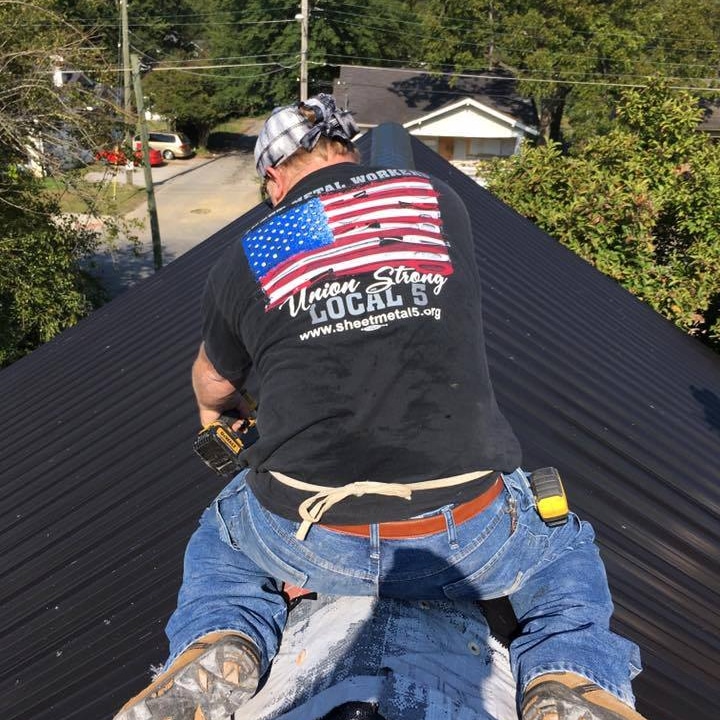 On September 21st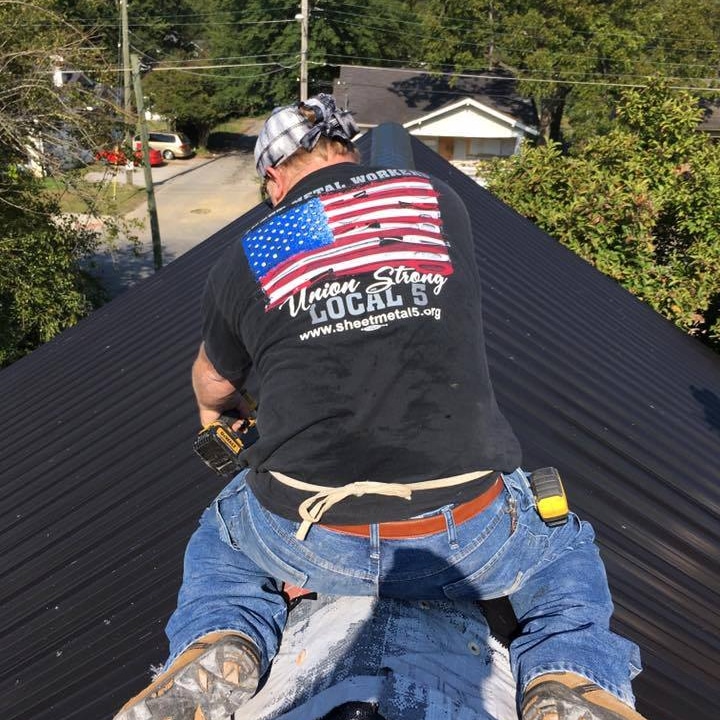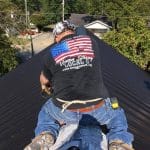 Sheet Metal Workers Local 5 was notified that a local Chattanooga veteran and his family had been left with an exposed metal roof by a shoddy local non-union contractor.
Army Veteran Kerry Hinton had paid this contractor to demo the existing asphalt shingled roof and replace it with sheet metal. During this process the owner/operator of the non-union firm was arrested and reportedly put in jail  leaving Kerry along with his wife and children with a mess on their hands.
Volunteers from SMART Sheet Metal Local 5, through the  SMART ARMY,  long with assistane from  Chase Plumbing and Mechanical Inc. went to work donating time and materials to help this family in need.
Special Thanks to Brothers Jacob Wheeler, George Painter, Jordan Burgin, Jason Andrews, John Kirk and Jeff Burgin who worked on the project.