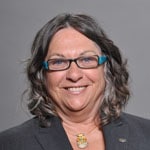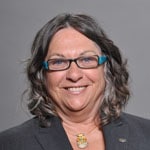 As I work with our members from around the country I hear about struggles that we are facing.
Whether it is discipline where our members may be losing their jobs, or a legislative issue that will impact our work, the union voice is there. 
All of us deal with negotiations. Some negotiations are for our labor agreements, some are with our supervisors about which job I will have that day. Some negotiations deal with our pay claims, but whatever the situation, we are always negotiating.
There is nothing better or stronger than the collective voice. We have seen that around the country as we fight for the rights of workers, health and safety issues and pensions.
I am thankful that we have the union voice to get our message out and to let our voices be heard. If we did not have the union voice, things would be a lot different. The people would not be heard and our needs would go unmet.
Because we have the union voice, we can negotiate for things such as better working conditions, raises and time off.
I get calls from our membership asking about how we can assist them in various situations with the resources we have.
With the union voice I can reach out to many different areas, both in our organization and to other unions and government agencies to get the answers our members need and deserve.
When we come together we have the union voice and we are all stronger.