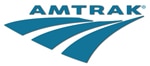 SMART Transportation Division General Chairpersons Dirk Sampson (GO 769), Robert Keeley (GO 342) and Fran Ariola (GO 663) announced today that they have reached a tentative agreement with Amtrak on behalf of their members employed by the passenger railroad.
The chairpersons convened Jan. 10 and 11 at SMART TD headquarters in Cleveland, Ohio, to continue negotiations over a new contract for Amtrak employees represented by the union. Assisted by SMART TD President John Previsich and Vice Presidents John Lesniewski and John England, union officials and Amtrak representatives reached tentative agreements for each bargaining group.
A synopsis of the tentative agreements can be read here.
Each proposed agreement will be submitted for a ratification vote of the affected members.
Copies of the proposed agreement and information on ratification will be communicated by the General Chairpersons to their respective memberships with balloting materials to be prepared and distributed beginning Jan. 15.