Secretary & Treasurer Tools
The purpose of this page is to assist the SMART Transportation Division local secretary/treasurer with the duties of his or her office. Below you will have access to a number of resources to assist you.
Here's the latest Secretary & Treasurer News
The Field Audit Support Help Desk phone number has changed. For assistance from the department, please call 216-227-5444.
---
Training and events
Because of great demand, a new round of workshops has been added to help local treasurers learn how to use TD Connect, the new eBilling system that also manages member records. A series of five prior workshops scheduled for late 2018 filled to capacity. A second round was added, and one workshop already has filled. Follow the links below to register.
Workshops are scheduled for:
January 7, 8 & 9, 2019 – Kansas City, Mo. at the Drury Inn and Suites, 7900 Northwest Tiffany Springs, Kansas City, MO 64153. WORKSHOP FILLED — waitlist available. Treasurers are encouraged to register for one of the two other workshops listed below.
A flier is available with additional information about hotel rates and the workshops (PDF).
Workshop sessions will run from 9 a.m. – 5 p.m. on all three days.
For any additional information about these workshops or to be placed on a waitlist for a filled workshop in case an attendee cancels, please call Alyssa Patchin at 216-227-5281 or email apatchin@smart-union.org.
---
TD Connect workshop overview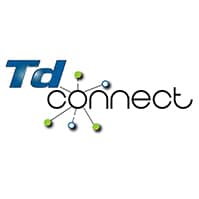 Local S&Ts:
TD Connect is on its way, and you can get an idea of how the new eBill system is going to make recordkeeping for your local easier by checking out this workshop overview.
This presentation was given at the Transportation Division Regional Meetings over the summer and it's necessary viewing before you can give the new system a test run.
Follow this link, watch the presentation, fill out a form and you'll be set to Connect!
---
Making Cents S&T newsletter
If you are a secretary or treasurer for a SMART Transportation Division local, you should be receiving the Making Cents S&T newsletter via email on a monthly basis from the Field Audit Support Help Desk. Please check your spam folder if it is not showing up.
If you have changed your email address recently, please contact Dora Wolf (dwolf@smart-union.org) in the Updating Department so that she has the most up-to-date contact information for union-related communications.
---
Guidance for the New S&T
---
WinStabs
---
Tools
---
Budget & Record Keeping
---
Required Reports to File and Pay Taxes
IRS
Social Security Administration
Department of Labor
Follow this link to receive help with using the DOL's Electronic Forms System.
SMART TD
---
Membership forms
---
Insurance/PAC/DIPP Info and forms
---
Memo/Policy Directives
(Full text available via iLINK>TWA>Help>All Memos and Directives Newest to Oldest.pdf)
Dated 10/2/2018 (replaces 12/21/2017): Memo Re: Changes to Per Diem rates: Locals that approve the reimbursement for per diem may pay up to $195.00 per day. Locals that approve the daily rate for Meals and Incidental Expenses may pay up to $66.00 per day. Claim for both per diem and meal allowance is never permitted.
Dated 12/14/2017 (replaces 12/15/2016): Memo Re: Authorized Maximum Mileage Rate: Locals that approve the reimbursement for mileage driven, may pay up to 54.5 cents per mile.
Dated 12/14/2017 (replaces 12/22/2014): Memo Re: General Wage Increase : Locals that choose to use a daily rate for compensating Local officers, may elect to use the committeeperson daily rate set by SMART TD. The current rate is $297.78.
Dated 4/1/2017: Memo Re: Remittance of checks: If the amount received via the direct receipts process in the SMART TD office is less than the total amount owed, a check must be sent in with the SMART TD billing cover sheet.
Dated 2/21/2017: Memo Re: Annual And Quarterly Filings to TD: Locals that use WinStabs must upload a copy of the back-up file at the end of each fiscal quarter via iLink.
Dated 9/24/2015: Memo Re: Social Functions and Charitable Contributions: Spending of this kind totaling less than $1200 must be approved using the two-meeting process outline in Section 48. Spending of this kind totaling more than $1200 must be authorized via a secret referendum vote.
Disbursements of this kind cannot be made from any LCA fund and cannot jeopardize the condition of the Local fund.
Dated 7/23/2015: Letter to J.G. Barajas: LCA election costs are to be paid for using the Local fund.
Dated 2/24/2015: Letter to D.L. Paitsell: Check must be signed by the Local's S&T and President. Electronic or stamped signatures are forbidden.
Dated 9/20/2013: Letter to A.B.Eubanks: This letter clarifies the quorum requirements around the two-meeting process for making changes to dues, salaries and assessments as outlined in Section 48.
Dated 5/31/2012: Memo Re: Non-direct payroll Locals: For any carrier that is not on direct receipts, the dues check off/payroll deduction sheets must be sent in with the monthly bill to the SMART TD office.
Dated 8/3/2010: Memo Re: Policy Directive: This policy supports the Local President Financial Oversight form.
Dated 4/16/2009: Memo Re: E-49 and furloughed employees – Vacation and Dues: In order to qualify for E-49 a member must be off work for an entire calendar month and receive six (6) or less days of vacation pay. This policy should be applied on a case by case basis and is not to be considered a "blanket" policy.
Dated 11/25/1995: Letter to M.E. Corzine: If a Local officer receives taxable wages for doing Local union work, they are not eligible for E-49 and must pay dues.
Dated 9/28/1979: Letter to D.L. Kortum: An initiation fee for NEW members may be established by the Local and cannot exceed $25.00.
Dated 3/9/1979: Letter to L.H. Dallas: If a quorum of LCA members is not present to authorize a disbursement, the LC can get signatures of five active members of the LCA to authorized the bill. This is only allowable for LCA disbursements. This is only allowable after a quorum is not met at an in-person meeting.
Dated 3/9/1979: Letter to L.H. Dallas: Funds belonging to the Local or one LCA may not be used to supplement the fund of another LCA. If there is not enough money to pay disbursements, activity must be limited or action must be taken to increase available funds.
Dated 3/9/1979: Letter to L.H. Dallas: Members have an obligation to keep from outsiders the private proceedings of SMART. Meeting minutes should not be publicly posted or copied for distribution.
Dated 5/26/1977: Letter to R.J. Rysman: Locals cannot create sick funds or funeral funds.
---
Elections
---
FAQ/How to get help
We hope you find these tools helpful in fulfilling your duties and welcome your comments on how the SMART Transportation Division could further assist you. If you have any questions, contact the Field Audit Support Desk via email fieldauditor@group.smart-union.org or create a request for support using the iLink dashboard.