Secretary & Treasurer Tools
The purpose of this page is to assist the SMART Transportation Division local secretary/treasurer with the duties of his or her office. Below you will have access to a number of resources to assist you.
Have questions about your duties as a local secretary or treasurer? Your Membership Representative Teams will be able to get you those answers.
A team of Membership Representatives has been assigned to provide specialized service to your local. These staff members will work to familiarize themselves with each of the locals they serve. With time and interaction with you, they will be able to provide specialized and efficient service to assist with your challenges as a Local Treasurer.
Beginning in January 2019, your Membership Representative team will be your go-to resource for any and all questions you may have as a Local Treasurer. If your Membership Representative is unable to answer your questions, he or she will escalate it to the appropriate person or department.
These assignments were communicated to locals through introductory letters sent out with the December mailings or you can view them here. Your team members will be available to help with any questions and concerns as the transition to TD Connect and the new version of WinStabs progresses.
Team A:
Amanda Casale and Paula Grant
Amanda: 216-227-5239
Paula: 216-227-5268
Team email: MRteamA@group.smart-union.org
Team B:
Kim Dissell and Greg Hengesbaugh
Kim: 216-227-5295
Greg: 216-227-5203
Team email: MRteamB@group.smart-union.org
Team C:
Mike Vega
Phone: 216-227-5266
Team email: MRteamC@group.smart-union.org
Your team members will be in the SMART TD office between the hours of 8:30 a.m. and 5 p.m. EST. While we encourage you to do your best to contact your Membership Representative during office hours, SMART TD also is offering limited after-hours support to treasurers from Jan. 14, 2019, through Feb. 28, 2019. The after-hours support hotline is 216-227-5280, and it will be operational 5:30 p.m. to 9:30 p.m. EST Monday through Thursday and noon to 4 p.m. EST on Saturdays.
The Field Audit Support Help Desk also is available to help with questions about:
WinStabs
Paying taxes
Filing taxes and other reports
Disbursements
Paper billing process (from 2018 and older)
Call the Field Support Help Desk at 216-227-5444. Drop-in help desk hours are 9a-5p (Central Time) M-W-F. Help desk appointments can be scheduled in advance for Tuesdays, Thursdays, weekends, and evenings. Call or email fieldauditor@group.
smart-union.org to schedule an appointment.
---
Training and events
A workshop has been scheduled at the SMART TD office in March to help local treasurers learn how to use TD Connect, the new eBilling system that also manages member records. Numerous workshops scheduled in late 2018 and early this year filled to capacity. Follow the link below to register.
Register online for the March TD Connect workshop in Cleveland.
The workshop registration deadline is March 13, 2019.
A flier is available with additional information about accommodations and the workshops (PDF).
Attendees are responsible for arranging their own travel and hotel rooms. Visit this link for a list of hotel discounts available in the area.
The workshop sessions will run from 9 a.m. – 5 p.m. on all three days in the first-floor training room at the SMART Transportation Division office, 24950 Country Club Blvd., North Olmsted, Ohio.
For any additional information about the workshop, please call Alyssa Patchin at 216-227-5281 or email apatchin@smart-union.org.
---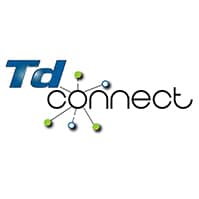 TD Connect & Local management resources
TD Connect is your portal to access the eBilling system and to access local membership data.
---
WinStabs NMR
---
Making Cents enewsletter
---
Guidance for the New S&T
---
Tools
2019 Treasurer's Month to Month guide (PDF): The No. 1 resource for a local S&T!
The Treasurer's checklist for completed tasks is now a feature of WinStabs NMR.
DISBURSEMENTS
LOCAL GOVERNANCE
BANKING
SUPPLIES/CARDS
---
Budget & Record Keeping
---
IRS
Social Security Administration
Department of Labor
Follow this link to receive help with using the DOL's Electronic Forms System.
SMART TD
---
Membership forms
---
Insurance/PAC/DIPP Info and forms
---
Memo/Policy Directives
(Full text of memos and directives are available through TD Connect.
---
Elections
---
FAQ/How to get help
We hope you find these tools helpful in fulfilling your duties and welcome your comments on how the SMART Transportation Division could further assist you. If you have any questions, contact your Local's Membership Representatives team or email the Field Audit Help Desk at fieldauditor@group.smart-union.org.