Regional Meetings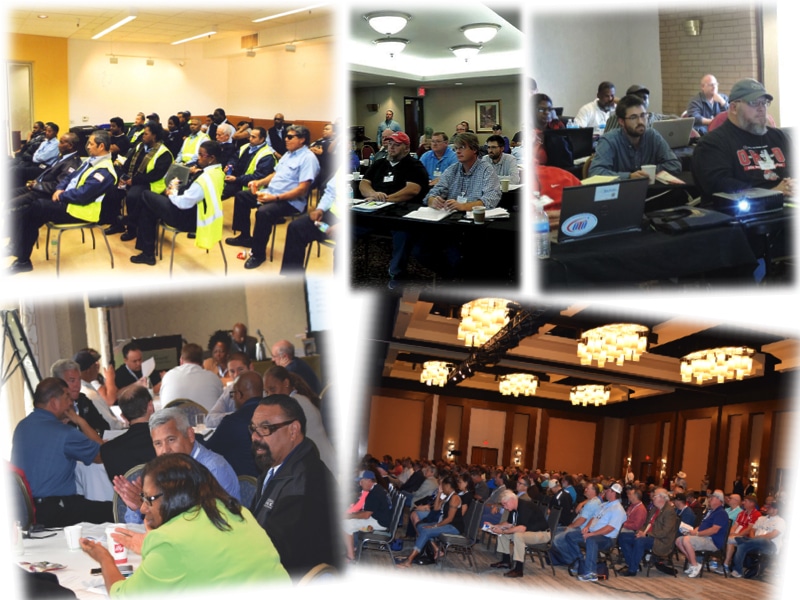 One of SMART Transportation Division's main focuses is on member education. Each year, we hold one or two regional meetings – usually one in the east and one in the west – that are designed to educate members and officers on a variety of topics. The meetings provide a platform for educational training, leadership growth and a sense of fraternalism and solidarity among members. Each regional meeting runs for 2.5 days, ending early in the afternoon of the third day.
Click here for the latest news on meetings.
---
Current Regional Meeting:
SMART-TD 2020 REGIONAL MEETING CALLED OFF
CLEVELAND, Ohio (April 21, 2020) – Unfortunately, due to the effects of the COVID-19 pandemic, including the state of Ohio's orders regarding distancing and banning meetings, we have had to cancel the 2020 SMART Transportation Division Regional Meeting.
Accordingly, please disregard the registration information printed in the February/March SMART Transportation Division News. That particular edition of the News was published prior to the decision to cancel.
For anyone who has already registered, you will be receiving a refund of the registration fees. Those who had registered electronically will have a full refund automatically returned to the card that was used to make their registration. If you paid for the registration by a method other than credit card, you will also receive a refund in the near future.
As a reminder, please note that members are responsible for the cancellation of their personal travel and hotel reservations.
---
Past Regional Meeting presentations
View PDF versions of the presentations from the 2018 Regional Meetings.