Regional Meetings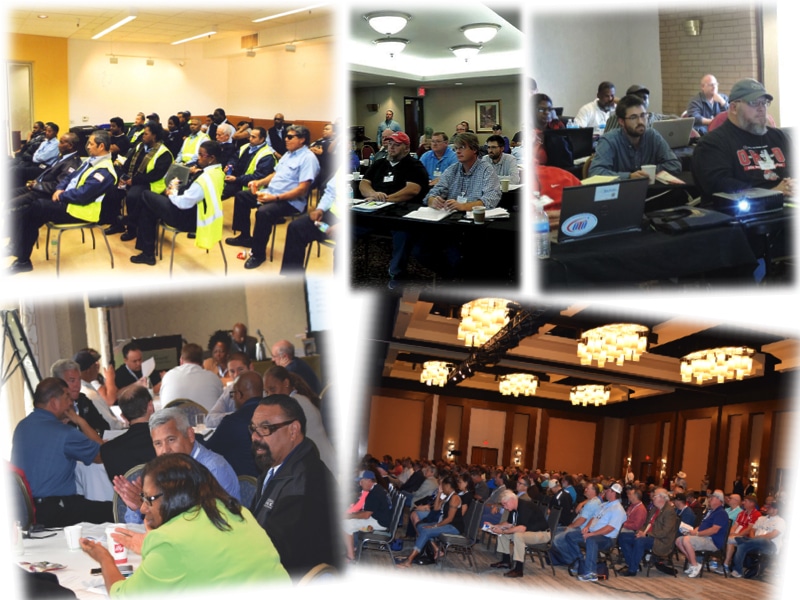 One of SMART Transportation Division's main focuses is on member education. Each year, we hold one or two regional meetings – usually one in the east and one in the west – that are designed to educate members and officers on a variety of topics. The meetings provide a platform for educational training, leadership growth and a sense of fraternalism and solidarity among members. Each regional meeting runs for 2.5 days, ending early in the afternoon of the third day.
Click here for the latest news on regional meetings.
---
Current Regional Meeting:
NO REGIONAL MEETING FOR 2021
The continued challenges posed by the COVID-19 pandemic regarding indoor gatherings led to SMART leadership voting unanimously to cancel the 2021 SMART Transportation Division Regional Meeting.
Alternative educational opportunities are in the process of being planned for 2021 for TD members and we continue to pursue a meeting in 2022. Information will be posted to the website when it becomes available.
Stay safe!
---
Past Regional Meeting presentations
View PDF versions of the presentations from the 2018 Regional Meetings.