William W. Lain Jr.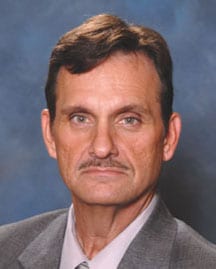 International Vice President
William W. Lain Jr., born July 5, 1954, started with the Alton & Southern Railway in 1973 as a locomotive fireman. He was promoted to locomotive engineer the following year.
He became interested in the affairs of his union in 1984 was elected vice president of Local 1929, which represents A&S workers in the East St. Louis, Ill., area.
In 1985, Lain was elected vice local chairperson for enginemen in his local.
In 1998, Lain was elected general chairperson for the A&S.
Delegates at the UTU convention in 2007 elected Lain second alternate vice president–East. He took office Jan. 1, 2008.