Tessa Collins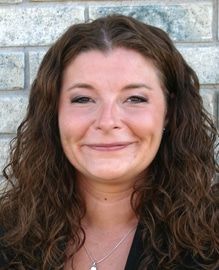 Transportation Division Board of Appeals
Tessa R. Collins, born June 17, 1981, began her railroad career in 2005 after having graduated from the University of North Dakota in Grand Forks, N.D.
In 2006, Collins transferred to Dilworth, Minn., where she began working as a conductor for BNSF.
A member of Local 1137 in Fargo, N.D., Collins has served her union as local chairperson, local legislative representative, local delegate, N.D. state legislative director, state legislative secretary and division safety coordinator.
She was elevated to a position on the Board of Appeals in 2013, elected to the position in 2014 and re-elected in August 2019.
Collins resides in West Fargo, N.D.