R. W. "Red" Dare
Alternate Vice President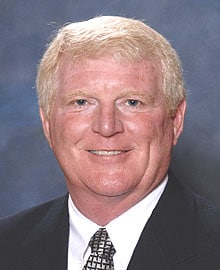 R.W. "Red" Dare, born Sept. 24, 1954, began his railroad career in May 1975 on the former Illinois Central Gulf, now part of the Canadian National Railway system.
A member of Local 1525, Carbondale, Ill., Dare has served his union as local president, local chairperson, general secretary, vice general chairperson and general chairperson.
He was elected alternate vice president-South by delegates at the UTU International convention in 2007. Dare was re-elected to the position at the first SMART Transportation Division convention in 2014.
Dare and his wife have three children and seven grandchildren. The family resides in Benton, Ill.