Paul Tibbit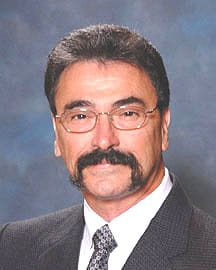 International Vice President
Paul Tibbit, born May 24, 1947, in Texarkana, Tex., is a member of Local 331 at Temple, Tex.
Tibbit served in in the U.S. Navy from 1965 to 1968 aboard the U.S.S. Noa DD 841.
He began his railroading career with the Santa Fe Railroad (CT&Y) on March 3, 1971. He has served the UTU as a local secretary & treasurer, local chairperson and general chairperson of GO 393.
At the UTU's tenth quadrennial convention in 2007, Tibbit was elected to the office of alternate vice president-West. He was elevated to the position of vice president in 2009 and re-elected to that office in 2011.
Tibbit is a member of Masonic Lodge 166. He has three children.