Larry Miller Jr.
Transportation Division Alternate Vice President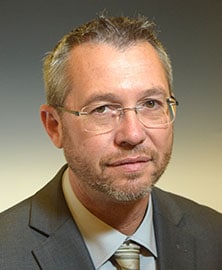 Larry R. Miller Jr., born September 22, 1970, began his railroad career in 1997.
A member of Local 1841 in Klamath Falls, Oregon, Miller became involved with the local early in his career, first holding the office of vice local chairperson in 2002, then on to local chairperson over multiple terms.
He was elected 1st vice general chairperson in 2011. In 2015, Miller was elected general chairperson of GO 386 (BNSF Property, Former GN Road, SP&S Road/Yard, C&S Road/Yard and the Short Line, Montana Western Railroad) and then was re-elected by acclamation in 2019. He sits on the Resolution Committee of the Western General Chairman's Committee.
At the Second SMART Transportation Division Convention on Aug. 11, 2019, he was elected alternate vice president by delegates.
Miller has one son, Colton James Miller (CJ), who currently resides in Bend, Oregon.
He and his wife, Delores, reside in Kalipell, Montana.