Kevin L. Smith
Transportation Division Board of Appeals chairperson (yard)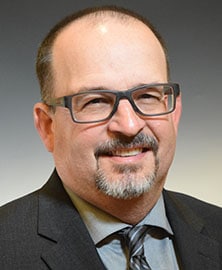 Kevin L. Smith, a member of Local 1813 in West Colton, Calif., has been a member of the SMART TD Board of Appeals since October 2017 when he was appointed by the TD Executive Board. On Aug. 11, 2019, Smith was elected to a new term on the board at the Second SMART TD Convention.
Smith began his career as a switchman with Union Pacific in April 2006. In 2007, he was voted in as legislative representative of Local 1813, a position he held through 2015. In 2010, Smith was elected vice local chairperson for the local until 2014, when he was elected local chairperson — a position he held until 2018.
He's also served his local as a delegate at the conventions in 2011 and 2014. At the quadrennial meeting of Union Pacific Western Lines General Committee GO 887 in 2015, Smith was elected general secretary and was re-elected to a second term in 2019.
In 2014, Smith was appointed to the SMART TD National Transportation Safety Team by SMART TD President John Previsich, and he continues to be a member of that team.
In 2009, Smith became interested in potential dangers posed to members who were transporting hazardous materials on a daily basis. As a result, he worked to become a Rail Workers Hazardous Material Training Program staff peer trainer. He continued his training in hazardous materials and became an authorized trainer for the Occupational Safety and Health Administration and a Hazardous Material Instructor Trainer for the Department of Transportation. He also became a Modular Emergency Response Radiological Transportation instructor for the Department of Energy's Transportation Emergency Preparedness Program.
Smith is qualified as a switchman, brakeman and conductor and received his remote control qualification in September 2007.
Smith has been married to his wife, Catherine, for more than 30 years and they have three adult children — Jamie, Rose and Tyler, and seven grandchildren.