Guillermo Rosales
Transportation Division Alternate Vice President – Bus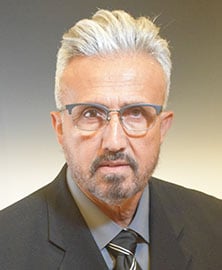 Guillermo "Willie" Rosales was born Jan. 10, 1958. He began his career as a motor coach operator with the Southern California Rapid Transit District in 1983, prior to its name change to Los Angeles County Metropolitan Transportation District METRO.
Rosales had served as a shop steward for seven years, where he assisted operators with accident review boards and grievances. A member of SMART Transportation Division Local 1607 at Los Angeles, he has also held the office of local delegate for 12 years. In 2014, he was elected Transportation Division Alternate Vice President – Bus by delegates at the first Transportation Division convention in San Diego and he was re-elected to a second term at the Second TD Convention on Aug. 11, 2019.
Rosales resides in the Los Angeles metropolitan area with his three children.