David W. Patenaude
Transportation Division Board of Appeals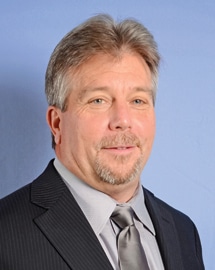 David W. Patenaude, born Nov. 30, 1957, began his railroad career in Los Angeles, Calif., with the Southern Pacific Transportation Company, now part of the Union Pacific Railroad system, on Feb. 25, 1979, as a switchman/brakeman. Patenaude was promoted to the position of conductor in 1981 and transferred to Roseville, Calif., in 1988 and was qualified as a remote control operator in 2003.
Patenaude is a member of Smart Transportation Division Local 1570 at Roseville, Calif., which represents train, engine and yard employees. He had served as both a vice local chairperson and local chairperson from 1999 to 2009. Patenaude also served as delegate for Local 1570 during the 2011 and 2014 Transportation Division conventions.
Patenaude was elected as vice general chairperson for Union Pacific Western Lines General Committee GO 887 in September 2009 and re-elected in 2011. He was elected as a member of the Transportation Division Board of Appeals at the Transportation Division Convention in 2014.
Patenaude has been married for 33 years to his wife, Karen, and they have two adult sons, Adam and Daniel, as well as two grandchildren.