About SMART Transportation Division
We are the SMART Transportation Division (formerly known as the United Transportation Union or UTU), an AFL-CIO affiliate headquartered in the Cleveland suburb of North Olmsted, Ohio. We are a broad-based, transportation labor union representing about 125,000 active and retired railroad, bus and mass transit workers in the United States.
---
About SMART TD

To learn more about SMART Transportation Division and the history of SMART-TD, click on one of the links below.
About SMART TD
---
Your Union Dollar

There are several different union divisions to which SMART-TD members pay dues. To understand how your dues dollars are divided and why they are important, click below.
---
Join SMART TD

If you would like an application to join SMART-TD, or to have your membership in SMART-TD reinstated, select from the links below to download the proper form in PDF format.
---
RRB railroad job listings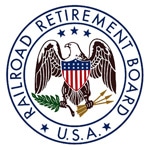 The link below will take you to the Railroad Retirement Board's (RRB) railroad job list. The list provides information about job vacancies reported to the RRB's field offices.