SMART Transportation Division National Safety Team
The SMART Transportation Division National Safety Team is comprised of members of the SMART Transportation Division, each of whom is on call 24 hours a day to assist in determining the facts in rail-related accidents.
The team members are selected by the SMART Transportation Division president based upon their knowledge of operating rules and understanding of general railroad operations, train movements and dispatching.
When a major rail accident occurs, the NST coordinator immediately assigns one or more NST members, who immediately depart for the scene. The coordinator also notifies the SMART Transportation Division general chairpersons in the region and the respective state legislative director, as well as the National Transportation Safety Board.
NST members assist the NTSB in ascertaining factual data relating to the accident. For more information about the work of the NST, read this article, "SMART TD safety experts on call to NTSB 24/7."
To contact members of the NST, see the listing below.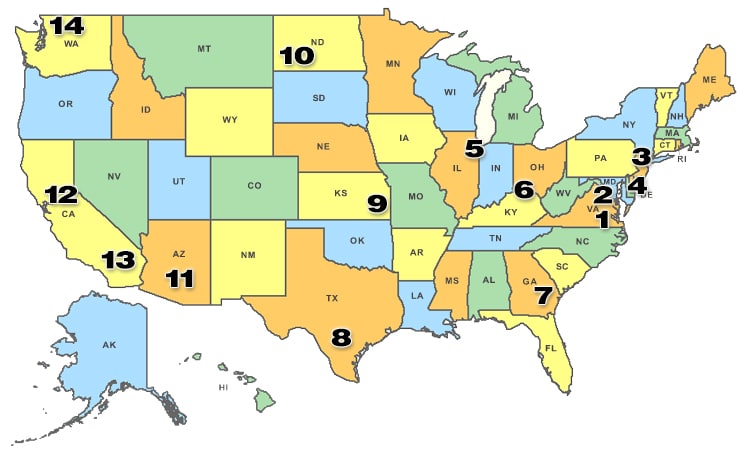 .
---

1. Willie Bates (1933), Co-director
1307 Brookland Pkwy.
Richmond, VA 23227

---

Email: williebates10@verizon.net

---

2. Jared Cassity (1377), Director
11525 Norseman Dr.
Manassas, VA 20112

---

Email: jcassity@smart-union.org 

---

3. Stephen Hamer (800)
5 Fox Chase Rd.,
Oak Ridge, NJ 07438

---

Email: sehamer@msn.com

---

4. Ron Sabol (1447)
333 W. State St. Apt. 15F
Trenton, NJ 08618

---

Email: ronnjslb@gmail.com

---

5. Joe Ciemny (1534)
14811 Kenneth Ave.
Midlothian, IL 60445

---

Email: jpciemny@sbcglobal.net

---

6. Jeff Mitchell (1190)
1437 R J Ln.
Union, KY 41091

---

Email: jkmutu1190@hotmail.com

---

7. Matt Campbell (1031)
565 Strathy Hall Dr.
Richmond Hill, GA 31324

---

---

8. Kamron Saunders (508)
512 E. 11th St., Suite 200
Austin, TX 78701

---

Email: sld@ututx.org

---

9. Dan Bonawitz (1409),
Assistant Coordinator
306 S. Kenwood Ln.,
Olathe, KS 66062

---

Email: danbonawitz@yahoo.com

---

10. Jim Chase (1344)
1910 N 11th St., Ste. 17
Bismarck, ND 58501

---

Email: utu4nd@gmail.com

---

11. Scott Jones (1081)
2742 N. 136th Dr.
Goodyear, AZ 85395

---

Email: scott2.jones@cox.net

---

12. Kevin Smith (1813)
1885 Laurelhurst Lane
Lincoln, CA 95648

---

Email: kevinsmith@utugc887.com

---

13. Louis Costa (1241),
Assistant Coordinator 
9233 Twin Brooks Ln.
Stockton, CA 95219

---

Email: louiecosta@sbcglobal.net

---

14. Korey McDaniel (324)
5020 112th Ave. Ct. E
Edgewood, WA 98372

---

Email: GN324LC@gmail.com

---

15. Vacant

---

Email:

---

16. Vacant

---

Email:

---

17. Vacant

---

Email:

---

18. Vacant

---

Email:

---

19. Vacant

---

Email:

---

20. Vacant

---

Email: