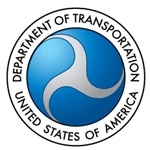 Last month at NHTSA, we brought together many of our safety partners to discuss how we might better protect children when they ride school buses.
Today, thankfully, school buses are the safest way for children to get around. On average each year, four school-age children lost their lives in bus crashes from 2000 to 2012. Contrast that with the 490 school-age children killed in passenger vehicle crashes over that same time period and you begin to understand why parents can feel confident in their children's safety when they get on the big yellow bus.
That said, NHTSA doesn't accept that we have to lose any children in school bus tragedies—not a single one—and we brought experts together to ask tough questions about whether –and how– we can make school bus travel even safer.
As you might have guessed, one of the first questions many parents ask is, "Why aren't there seat belts on school buses?"
And, although school bus design and school bus seats provide compartmentalized protection, we want to continue asking the questions that parents are asking about seat belts while also pursuing other promising avenues toward greater safety.
We began our day with presentations from NHTSA about school bus activities from Dr. Shashi Kuppa, followed by Dr. Kris Poland of the National Transportation Safety Board. We were also joined by representatives from the National Association of State Directors of Pupil Transportation Services, the National School Transportation Association, and local school transportation directors.
At the end of the day, it was clear that loading zone safety, seat belt usage, and distraction all play a role in the overall safety of student transportation.
With the information gathered from this meeting, the NHTSA team will be able to identify operational and policy challenges and solutions, and explore innovative funding approaches that could serve as a catalyst for change in the coming months.
While current data do establish the relative safety of school buses, our children aren't data points.  That's why we've made the safety of the big yellow buses that bring them to and from school each day our priority today at NHTSA.
School buses are safe; we can make them safer.