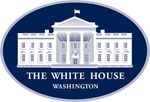 A congressionally mandated regulation to prevent coercing drivers from violating the Federal Motor Vehicle Safety Regulations is close to becoming reality.
The final rule was cleared by the White House Office of Management and Budget on Thursday, Nov. 12.
The regulation has been much anticipated by truckers, who often find themselves forced with violating regulations because of pressure from shippers, receivers, brokers, etc.
Read more from Land Line mag.com.