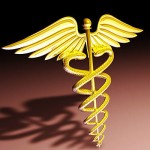 That little voice nagging you to put down the cake and lace up the running shoes is increasingly coming from your employer and is likely to grow louder with a looming change under the federal health care overhaul.
More companies are starting or expanding wellness programs that aim to reduce their medical costs by improving their employees' health. They're asking workers to take physical exams, complete detailed health assessments and focus on controlling conditions such as diabetes. Along with that, many companies also are dangling the threat of higher monthly insurance premiums to prod workers into action.
Read the complete story at the Associated Press.