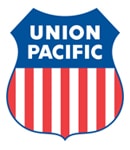 SANTA TERESA, N.M. — A $400 million Union Pacific railroad facility near a young New Mexico border town could open next year, according to the company.
Union Pacific spokesman Aaron Hunt said Tuesday that construction near Santa Teresa is ahead of schedule and the facility could be operational in 2014. It had been slated to open in 2015.
Read the complete story at the Kansas City Star.