Delegates to the First SMART Convention at Caesars Palace in Las Vegas have returned General President Joseph J. Nigro and General Secretary-Treasurer Joseph Sellers Jr. to five-year terms in office by acclamation.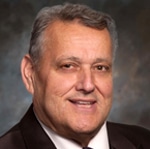 Sheet Metal Division delegates also returned by acclamation all 11 current vice president to the General Executive Council.
In keeping with provisions of the SMART Constitution, each officer was nominated and seconded and voting delegates were given the opportunity to propose other candidates.
All 1,007 certified voting delegates, representing a variety of crafts from SMART's new, diverse membership, were eligible to vote for the offices of general president and secretary-treasurer. Only Sheet Metal Division delegates were eligible to participate in yesterday's elections for the sheet metal vice presidents.
Transportation Division officers were elected at the Transportation Division Convention June 30-July 2. 
First General Vice President Bruce Word took over the convention chair to conduct the electoral process, beginning with the nominations to elect Nigro and Sellers, followed by nominations and elections of 11 general vice presidents.
After the voting was concluded, Word administered the oath of office to 20 international officers, including the officers of the Transportation Division.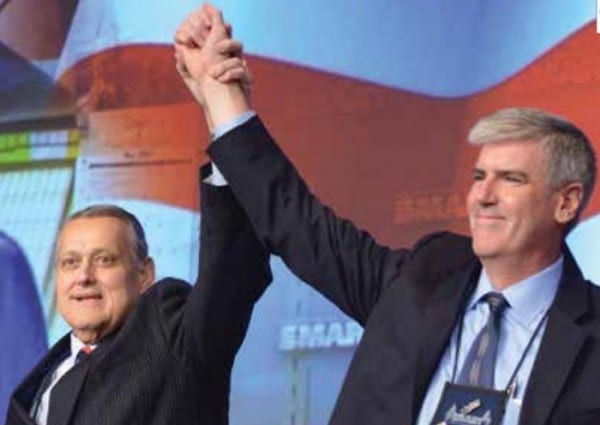 SMART General President Joseph Nigro and General Secretary-Treasurer Joe Sellers Jr.