SMART Transportation Division President John Previsich recently conversed with U.S. Senator Bernie Sanders (I – Vt.) about Sanders' democratic candidacy for President of the United States and the positive impact that the voice of unionized labor can have on the outcome of the race. Sanders is well known for his record of voting for policies that help working families and against those policies that hurt the poor. On the issues such as wealth inequality, Sanders is outspoken about evening out the gap between the middle class and the wealthy.
If elected, Sanders has promised: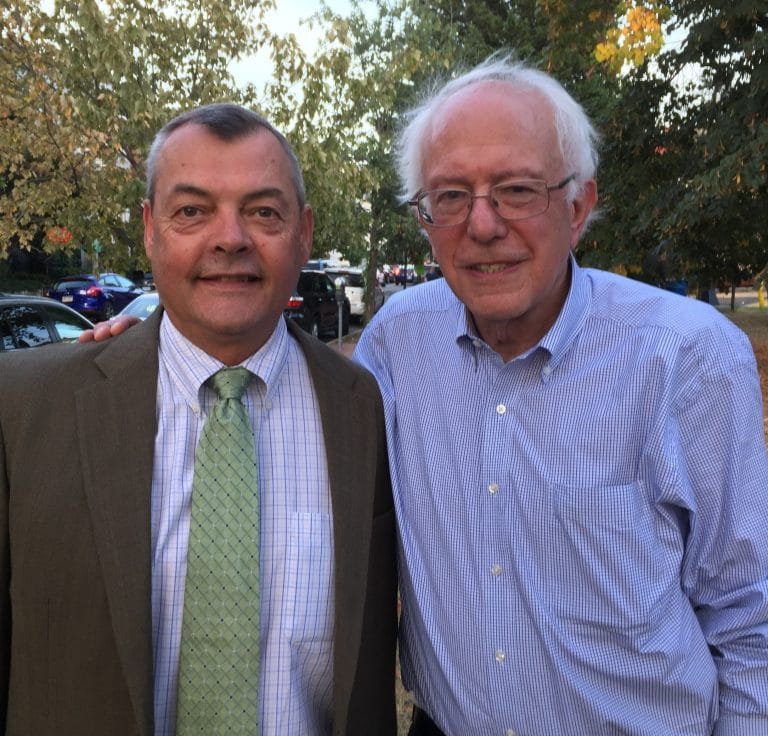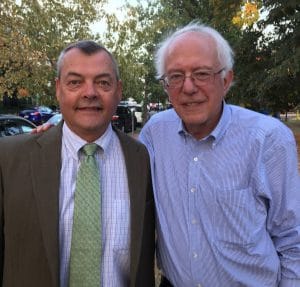 To rebuild our crumbling infrastructure.
To reverse climate changes.
To create worker co-ops.
To grow the trade union movement.
To raise the minimum wage.
Pay equity for women workers.
To establish trade policies that benefit American workers.
To make college affordable for all.
To take on Wall Street and break up the big banks.
To make Health care a right for all.
To protect the most vulnerable Americans.
To reform the tax structure.
Senator Sanders is the longest-serving Independent in U.S. congressional history, having served 16 years in the House of Representatives before being elected to the U.S. Senate in 2006. He is currently serving his second term as a senator.