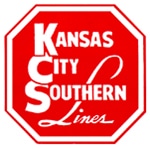 Kansas City Southern announced Feb. 20 that as part of its succession planning process, Patrick J. Ottensmeyer has been appointed president, effective March 1, 2015. He will continue to report to David L. Starling, who remains chief executive officer.
Ottensmeyer is currently the company's executive vice president and chief marketing officer. In his new role, he will continue to be responsible for sales and marketing with additional responsibilities for operations, which includes transportation, engineering, mechanical, network operations, operations support and information technology.
"I am excited about Pat's appointment as president of our company," said Starling. "He has served as the company's chief financial officer and, most recently, its chief marketing officer, which has prepared him for his new role as president."
Ottensmeyer has more than 15 years of railroad industry experience, holding various positions within KCS and previously with the BNSF Railway. He has also held executive level positions in the banking industry. He holds a bachelor of science in finance from Indiana University.
Headquartered in Kansas City, Mo., KCS is a transportation holding company that has railroad investments in the U.S., Mexico and Panama.