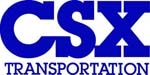 In a press release Oct. 14, CSX announced record third quarter profits. The railroad said that operating income increased 16 percent and operating ratio improved 220 points. Operating income came in at $976 million with an operating ratio of 69.7 percent. CSX also saw volume increases of seven percent.
Revenue increased to $3.2 billion, eight percent over the same period last year. Net earnings were announced at $509 million, up $0.51 per share from the net earnings of $455 million for the third quarter of 2013.
"As the economy continues to expand, the company's record third-quarter results are built on the foundation of CSX's network reach, sustainable growth opportunities, and the efforts of our 31,000 employees," President, Chairman and CEO Michael J. Ward.
Operating ratio is a railroad's operating expenses expressed as a percentage of operating revenue, and is considered by economists to be the basic measure of carrier profitability. The lower the operating ratio, the more efficient the railroad.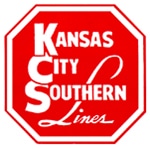 Kansas City Southern reports record quarterly revenues and carloads in a press release for the third quarter of 2014. The railroad recorded record revenues of $678 million, an increase of nine percent over the same quarter last year.
Operating income saw a 15 percent increase to $229 million over last year's third quarter and operating ratio came in at 66.1 percent, a 1.7-point improvement. Net income for the quarter totaled $138 million or $1.25 per diluted share, a 17 percent increase.
The railroad credits the increases to a four percent increase in carloads. Automotive carloads increased by 28 percent, while carloads of industrial and consumer products saw a 13 percent increase.
Operating expenses came in at six percent higher than 2013 expenses. Operating expenses were $448 million for the quarter.
"KCS achieved record quarterly financial results as a result of the continued strength and diversity of our franchise," President and CEO David L. Starling said. "An operating ratio of 66.1 percent was attained primarily due to volume growth, especially in the automotive and grain commodity groups, as well as system efficiency and cost controls.
"We are optimistic about the remainder of the year and reaffirm our updated 2014 goals outlined to investors in September. Looking ahead, we expect KCS' long-term growth to be fueled by system-wide opportunities, which position KCS very well over the next several years."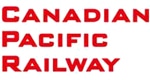 Canadian Pacific Railway reports record financial results for the third quarter. The company claims the third quarter results are the strongest in the company's history.
Net income for the railway rose 26 percent to a record C$400 million or C$2.31 per diluted share compared to last year's third quarter net income of C$324 million or C$1.84 per share. Revenue saw a nine percent increase to a record C$1.670 billion while operating expenses also rose four percent to C$1.049 billion. Operating income rose 19 percent to C$621 million, the highest that the railway has ever seen. Operating ratio fell to a record low of 62.8 percent, an improvement of 310 base points.
"The CP team delivered another quarter of impressive results," CEO E. Hunter Harrison said. "Going forward, we will continue to execute on our plan of delivering safe, superior service to our customers, focusing on further efficiency and capacity initiatives and building on our solid foundation for growth.
"Despite recent volatility in commodity prices, we are confident in the strength of the franchise and are on track to finish the year with CP's strongest quarter to date."
 

Canadian National Railway reported increases in net income, operating income and revenues for the third quarter. Net income saw a 21 percent increase to C$853 million, up from last year's C$705 million. Diluted earnings per share came in at C$1.04, also up from last year's recorded C$0.84 per diluted share.
Operating income for the railway increased 19 percent to C$1,286 million. Revenues and car loadings set all-time quarterly records with revenues increasing 16 percent to C$3,118 million and car loadings increasing 11 percent to 1,475. Revenue ton-miles also grew by 13 percent. CN saw an improvement in operating ratio by one point to 58.8 percent.
"CN delivered outstanding third-quarter financial results while improving customer service levels and maintaining industry-leading operating efficiencies. Solid execution by our team of railroaders enabled us to accommodate the significantly higher freight volume generated by a record Canadian grain crop, strong energy markets and new business, particularly in intermodal and automotive," President and CEO Claude Mongeau said. "The results underscore CN's commitment to investing ahead of the curve in resources and rail infrastructure and playing our role as a true backbone of the economy."
 

Norfolk Southern reported a 16 percent increase in net income of $559 million for the third quarter. The third quarter of 2013 only saw a net income of $482 million. Diluted earnings per share were also up 17 percent to $1.79 over last year's $1.53 per diluted share.
Operating revenues saw an increase to $3.0 billion, up seven percent. Income from railway operations also saw an improvement to $998 million, up 18 percent. Operating ratio for the railroad saw an improvement by four percent to 67.0 percent.
"Norfolk Southern reported another record-setting quarter during which we achieved our best third-quarter results in revenues, operating income, net income, earnings per share and operating ratio," CEO Wick Moorman said. "Higher traffic volumes along with continued gains in productivity drove these excellent results. We remain focused on ensuring we can support continued demand for freight rail transportation by hiring additional employees, investing in new equipment, and completing capacity projects in order to provide our customers with the freight rail service they expect today and in the future."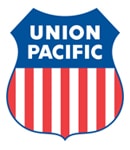 Union Pacific railroad reports record financial results are at an all-time high for the third quarter in a press release Oct. 23. Net income came in at a $1.4 billion or $1.53 per diluted share, a 23 percent improvement. Last year's results for the same quarter were at $1.15 billion or $1.24 per diluted share.
Operating revenues increased 11 percent to $6.2 billion versus the $5.6 billion the railroad saw in the same quarter last year. Operating income also saw an increase to $2.3 billion, up 19 percent over last year's numbers. Operating ratio saw an improvement of 2.5 points to 62.3 percent.
The railroad attributes these new records to a seven percent increase in revenue carloads, a coal volumes increase and volume incre
ases in agricultural products, industrial products, intermodal, automotive and chemicals.
"Union Pacific achieved record quarterly financial results, leveraging the strengths of our diverse franchise to handle strong volume growth," CEO Jack Koraleski said. "As we continue to focus on improving our service, we are encouraged by the accomplishments we achieved in the quarter, including a two and a half point improvement in our operating ratio to a record 62.3 percent."