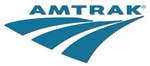 A southbound Amtrak train derailed Monday morning in central Vermont after apparently striking a rock slide, officials said.
The accident occurred in the town of Northfield, about 10 miles south of Montpelier, the state capital.
A spokesperson for the Montpelier Fire Department said they had reports of four people injured so far after five cars derailed, two of which tumbled over a bank. There have been no reported deaths, the spokesperson, Lt. Dana Huoppi, said. A federal official told NBC News that none of the injuries so far appeared life-threatening.
Read more from NBC News.