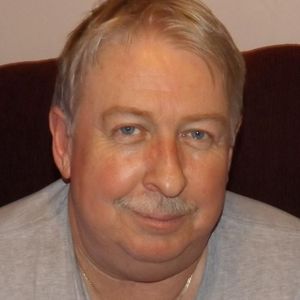 Donald "Donnie" Wheaton Jr., 62, died unexpectedly Saturday, Jan. 19.
Hiring out with the Massachusetts Bay Commuter Railroad – now Keolis – Wheaton served as a conductor. He was a 42-year employee.
Wheaton became a member of the United Transportation Union Local 898 (Boston, Mass.) in July 1979. He served his union as local chairperson (LCA 769B) – a position he'd held since November 1998; local delegate (April 2004 – present); local legislative representative (April 2004 – present); and New England legislative vice chairperson (2004 to 2012). He was elected to the position of alternate New England legislative director and began serving in May 2016.
"Donald was the very definition of selfless, giving many hours of his time as a local officer and later as an officer on the New England Legislative Board to serve and protect our members," SMART Transportation Division President John Previsich said. "His two decades as a devoted leader in Local 898 made his brothers and sisters safer and our union stronger.
"His counsel and presence will be sharply missed. He was an excellent officer, a good friend and a shining example of what it means to be a union member. I offer my heartfelt condolences to his wife, Kathleen, his friends and relatives, and Local 898 in Boston. Donald will be sincerely and deeply missed at all levels of SMART Transportation Division."
David Scorey, CEO of Keolis, also offered condolences.
"He was passionate about his role and dedicated himself to ensuring employees' voices were heard," Scorey said. "A true gentleman, Donnie was always working for the good of the railroad and the benefit of his colleagues. He will be very sorely missed.
"Our heartfelt condolences are extended to Donnie's family and friends."
As a tribute to Wheaton, a lifelong fan of the New England Patriots and a season-ticket holder, the MBTA announced that it was renaming the identifying name of the interlocking near Foxboro, home of the Patriots, to Wheaton from the previous identifier "GOAT."
Wheaton is survived by Kathleen; niece Jill Mullen and her husband Nicholas Machado and their children, Hayden and Cameron; a sister, Donna (Michael) Furman; sister-in-law Patricia (Edward) Meyertholen; brother-in-law Robert (Charlotte) Mullen; nieces Andrea Meyertholen, Kristin (Nick) Favela, Sarah Mullen; nephew Rob Mullen; aunts Peggy (Kenny) Bukoski and Mary Jane Mahoney; uncle William Wheaton; and many other aunts, uncles, nieces, nephews, cousins, friends and his railroad brothers and sisters.
Family and friends may visit at the McDonald-Finnegan Funeral Home, 322 Main St., Stoneham, MA 02180 on Thursday, Jan. 24 from 4 – 8 p.m. A funeral will be 8 a.m. Friday, Jan. 25 at McDonald-Finnegan Funeral Home with a funeral Mass to follow at 9 a.m. at St. Patrick Church, 71 Central St., Stoneham, MA 02180. Interment will be at the Lindenwood Cemetery in Stoneham.
SMART TD extends condolences to the family, friends, Local 898 and all who knew Wheaton.
Click here to view Wheaton's official obituary and to leave condolences.