By DOT Assistant Secretary Greg Winfree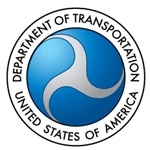 It's no secret that freight rail and rail transit services are growing. With transit ridership breaking records year after year and expanded domestic fuel production putting more energy freight on the network, the rail industry in North America just continues to grow. This growing demand for rail services is exactly why the new Research and Innovation Laboratory (RAIL) at the University of Illinois at Urbana-Champaign's Rail Tech and Engineering Center (RailTEC) is so important.
Last month, I had the pleasure of touring the new lab and helping celebrate its official opening.  There's no question that this world-class facility –funded by DOT's Office of the Assistant Secretary for Research and Technology, the Federal Railroad Administration, railroads, and rail industry suppliers– underscores RailTEC's status as a national leader for rail transportation research and innovation.
DOT's University Transportation Centers (UTC) program supports critical transportation research at competitively selected colleges and universities like Illinois around the country. As the lead UTC for rail research, the University of Illinois at Urbana-Champaign works with rail industry leaders and state organizations to ensure that the research and curriculum continue to be relevant and timely.
The Research and Innovation Laboratory makes another powerful argument for why every dollar spent on priority transportation research ultimately pays huge dividends.  Cutting edge technologies like the Track Loading System and Rapid Component Degradation System housed in RAIL give researchers state of the art tools for developing safer and more resilient track designs while informing industry standards and best practices.
As impressed as I was by the technologies housed in the RAIL facility, I was even more impressed by the people I met along the way. The students and faculty of RailTEC bring innovative ideas and a tireless commitment to making rail transportation an even stronger force for enduring economic prosperity—and a more environmentally sustainable transportation network for freight and people.
 Rail is one of the fundamental reasons why the United States became a global economic power in the 19th and 20th centuries. Rail transportation remains critical to American industry; countless businesses depend on our nation's 140,000-mile freight rail network to keep their supply chains moving safely and efficiently. So, ensuring the safety and vitality of our rail network is essential to remaining competitive in the global economy of the 21st Century.
The University of Illinois's Rail and Innovation Laboratory is exactly what this country needs to prepare for the future.