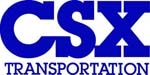 CSX Corporation announced its fourth quarter and full-year earnings for 2013 Jan. 15. The railroad reported net earnings of $426 million or $0.42 per share for the fourth quarter. These earnings were down from the same quarter in 2012, with earnings of $449 million or $0.44 per share. Earnings dropped $37 million from the third quarter of 2013.
The railroad also reported that revenue for the quarter increased by five percent to $3 billion. The increase was due to merchandise and intermodal markets.
"Supported by the strength of an expanding economy, we delivered six percent volume growth in the quarter, despite another sharp decline in coal," said Michael J. Ward, who acts as chairman, president and chief executive officer for the company.
Annual net earnings for 2013 came in at $1.83 per share, up from 2012's $1.79 per share. Revenue increased for the year by two percent to $12 billion, a record for the company. Operating income came in at $3.5 billion and the operating ratio increased to 71.1 percent for the year.
Operating ratio is a railroad's operating expenses expressed as a percentage of operating revenue, and is considered by economists to be the basic measure of carrier profitability. The lower the operating ratio, the more efficient the railroad.
 

Norfolk Southern published its fourth quarter and full-year earnings for 2013 January 22. The railroad reports a fourth quarter net income of $513 million or $1.64 per diluted share. Net income was 24 percent higher than recorded earnings for the same quarter 2012. Fourth quarter earnings were also up $31 million over third quarter earnings for the same year.
NS reported that the operating ratio improved five percent to 69.4 percent for the quarter. Operating revenues for the railroad totaled $2.9 billion, up seven percent from the same quarter last year. Income from railway operations was up 23 percent at $881 million.
For the year 2013, operating revenues for the railway reached $11.2 billion, up two percent over 2012. Income from railway operations came in at $3.3 billion for the year, four percent higher than last year. Net income rose nine percent higher than the previous year at $1.9 billion. Diluted earnings per share also saw an improvement of 12 percent at $6.04. Overall, the railway's operating ratio improved by one percent to 71.0 percent for the year.
"Norfolk Southern's team of safety and service-oriented employees drove our record-setting fourth quarter results through increased productivity, efficient network operations, and continued revenue gains," Wick Moorman, NS CEO, said. "In 2014, we plan to invest $2.2 billion, a 12 percent increase over 2013, to maintain safe railway operations, purchase locomotives and freight cars, and support growth and productivity initiatives.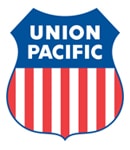 Union Pacific announced their full-year earnings for 2013 as well as their fourth quarter earnings. The company stated that the fourth quarter of 2013 was their best quarter yet with records set.
The railroad reported a net income of $1.2 billion or $2.55 per diluted share for the fourth quarter, a 16 percent increase over last year. Last year's results for the same quarter were only $1 billion or $2.19 per diluted share.
Operating revenue saw an increase of seven percent to more than $5.6 billion. The same quarter last year only saw an operating revenue of $5.25 billion. Operating income was up 14 percent, totaling $1.97 billion. UP's operating ratio was a fourth quarter record at 65.0 percent.
"For the first time in six quarters, we reported overall volume growth, despite significantly weaker coal shipments," said CEO Jack Koraleski. "The fourth quarter wrapped up another tremendous year for Union Pacific, with our overall financial performances exceeding all previous milestones."
For 2013, UP reported a net income of $4.4 billion or $9.42 diluted share, up from 2012's reported net income of $3.9 billion or $8.27 per diluted share. Operating revenue saw a record $21.96 billion for the railroad in 2013. Operating income also saw an increase of 10 percent, coming in at more than $7.4 billion. The 2013 operating ratio for the railroad was also a new record, coming in at 66.1 percent.
"As we look at 2014, we see signs that the economy is slowly strengthening. We're well-positioned for economic growth and are confident in our ability to deliver on our customer's growing transportation needs," Koraleski said. "We'll continue our unrelenting focus on both safety and service to our customers. We strongly believe in the power and potential of the Union Pacific franchise to drive even greater financial performance and shareholder returns in the years to come."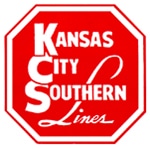 Kansas City Southern Lines reports record fourth quarter revenues and record full-year 2013 revenues. The railroad saw an eight percent increase in revenue to $616 million over the fourth quarter of 2012.
Net income totaled $114 million or $1.03 diluted earnings per share for the quarter, a 12 percent increase over the same quarter last year. They also saw a two percent increase in carloads for the fourth quarter.
KCS's operating income also saw an increase to $196 million for the quarter, a full 13 percent higher than 2012. Operating ratio came in at 68.1 percent for the railroad. Operating expenses also increased by six percent to $420 million for the quarter.
Full year 2013 revenue came in at a record $2.4 billion, up six percent over 2012. Carloads for the year increased two percent to 2.2 million. Operating income for the year is being reported at $739 million, an increase of 10 percent over 2012. The operating ratio for KCS was 68.8 percent for the year, a 1.1 point improvement over 2012.
"The year 2013 proved to be another very good year for Kansas City Southern," said President and CEO David L. Starling. "2013 marks the fourth consecutive year KCS has recorded a double-digit percentage increase in its adjusted earnings per share. We expect to maintain our excellent growth momentum in 2014 and beyond."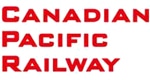 Canadian Pacific Railway, Canada's second-largest railroad, said fourth-quarter profit more than quintupled. Net income surged to C$82 million ($74 million), or 47 cents a share, from C$15 million, or 8 cents, a year earlier, and earnings per share for 2014 will rise 30 percent or more from last year, CP said. 
Since taking over in June 2012, Harrison has cut jobs and shut rail yards to bolster profit and close the operations gap with larger rival Canadian National Railway, his former employer. CP reported record operating ratio, a costs-to-revenue measure of efficiency, for the last quarter and said it expects more improvement this year. The railroad's operating ratio improved to a record 65.9 percent in the quarter from 74.8 percent a year earlier, and the company said it's targeting 65 percent or lower this year. 
"This was a solid quarter, with decent operating numbers," Jason Sei
dl, a Cowen & Co. analyst in New York who rates the shares market perform, said in a telephone interview. "The guidance is for a minimum of 30 percent growth. This year they did much better than their original guidance, so if they do that again this year, they will be well above the consensus." 
Canadian Pacific stock shares jumped 4.3 percent to C$165 at the close in Toronto, the biggest single-day increase since Oct. 23. The stock has gained 2.7 percent this year.
The 69-year-old Harrison, who came out of retirement to become Canadian Pacific's CEO, insisted he still plans to lead the company for another two years before handing the reins to Chief Operating Officer Keith Creel. 
 

Canadian National Railway Co. Jan. 30 said its fourth-quarter earnings increased to C$635 ($568 million), or 76 Canadian cents a share, up from C$610 million, or 71 Canadian cents, a year earlier, helped by higher petroleum product volumes and a stronger U.S. dollar. The company also boosted its quarterly cash dividend by 16 percent and reaffirmed its guidance for 2014.
The railroad, based in Montreal, was helped by strong energy markets. Revenue from the transport of petroleum and chemicals jumped 22% in the fourth quarter, while revenues from metals and minerals and forestry products also made double-digit gains. 
Revenue increased 8 percent to C$2.745 billion and operating expenses rose 5 percent to C$967 million. The company's operating ratio rose to 64.8 percent from 63.6 percent. The operating ratio is the percentage of operating revenue consumed by operating costs, so an increase indicates a decline. 
"Key operating and service metrics remained solid, and we continued to drive incremental improvement in our broad safety record," Chief Executive Claude Mongeau said in a statement. 
"CN sees good opportunities in 2014 in a number of markets, including intermodal, oil-and-gas-related commodities, Canadian and U.S. grain, and commodities related to the recovery in the U.S. housing market," Mr. Mongeau said.