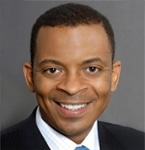 WASHINGTON – U.S. Transportation Secretary Anthony Foxx announced today that the Department's National Highway Traffic Safety Administration (NHTSA) has finalized its rule requiring electronic stability control (ESC) systems on heavy trucks and large buses (FMVSS No. 136).
"ESC is a remarkable safety success story, a technology innovation that is already saving lives in passenger cars and light trucks," Foxx said. "Requiring ESC on heavy trucks and large buses will bring that safety innovation to the largest vehicles on our highways, increasing safety for drivers and passengers of these vehicles and for all road users."
ESC works instantly and automatically to maintain directional control in situations where the driver's own steering and braking cannot be accomplished quickly enough to prevent the crash. The National Transportation Safety Board has recommended a requirement for ESC on heavy-duty vehicles since 2011. The Moving Ahead for Progress in the 21st Century Act (MAP-21), enacted in 2012, directed NHTSA to consider an ESC requirement for motorcoaches, which are covered in today's rule. A rule requiring light-duty vehicles to include ESC took effect in 2012.
"Reducing crashes through ESC in these trucks and buses will save lives – nearly 50 each year. It will move goods and people more efficiently and reduce the toll crashes take on our economy through traffic delays and property damage," said NHTSA Administrator Mark Rosekind. "It's a win for the safety and convenience of the traveling public and for our economy."
NHTSA estimates the rule will prevent as many as 1,759 crashes, 649 injuries and 49 fatalities each year. ESC will prevent up to 56 percent of untripped, rollover crashes – that is, rollover crashes not caused by striking an obstacle or leaving the road.
The final rule announced today requires ESC systems on heavy trucks and large buses exceeding 26,000 pounds in gross weight. Compliance will be tested using a "J-turn" test that replicates a curved highway off-ramp. It will take effect for most heavy trucks two years from publication. The requirement will take effect in three years for buses larger than 33,000 pounds and four years for those weighing between 26,000 and 33,000 pounds.