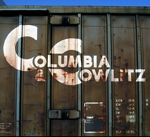 Train and engine, mechanical and maintenance of way employees on Columbia & Cowlitz Railway in Washington state – all represented by the UTU — have ratified their first agreement since voting "UTU yes" in October 2011. They are members of UTU Local 1348.
Negotiations were led by UTU International Vice President Paul Tibbit and UTU Assistant President Arty Martin.
Tibbit praised the efforts of members Sean Kibbee and Eddie Steed, "who worked with the membership every step of the process and fully explained the tentative agreement. They presented their case very well and in a professional manner and we achieved nearly everything we sought," Tibbit said.
Columbia & Cowlitz Railway is part of the Patriot Rail group and operates in southwest Washington state.