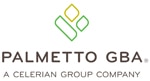 If you find yourself in need of a doctor, and you don't know if one practices near you, or if they participate in Medicare, and you have internet access, you can use the 'Physician Compare' tool at www.Medicare.gov.
Physician Compare is a website maintained by the Centers for Medicare and Medicaid Services (CMS), and it houses a wealth of information, including physicians':
Names
Specialties
Gender
Addresses and phone numbers
Hospital affiliations
Medicare assignment status
Language spoken
If you don't know what kind of doctor you need, you can use an advanced search and pick the part of your body that you would like a doctor to examine. The search tool asks more questions and leads you to a listing of doctors in your area who would be a good fit for you.
The website also provides you with maps and driving directions. If you have a MyMedicare.gov account you can save the search results in 'your favorites' (at www.MyMedicare.gov).
If you are looking for a practice/group of doctors by specialty, Physician Compare can find these for you, as well.
If you do not have access to the Internet, you can either call 1-800-MEDICARE or our Beneficiary Contact Center, and Customer Service Staff can do the search with you on the telephone. You can reach our toll-free Beneficiary Customer Service Line at 800-833-4455, Monday through Friday, from 8:30 a.m. to 7 p.m. ET. For the hearing impaired, call TTY/TDD at 877-566-3572. This line is for the hearing impaired with the appropriate dial-up service and is available during the same hours Customer Service Representatives are available.
We encourage you to visit our Facebook page at https://www.facebook.com/myrrmedicare. We also invite you to join our listserv/e-mail updates. Just select the 'E-Mail Updates' in the 'Stay Connected' section on the lower left-hand side of our main webpage at www.PalmettoGBA.com/RR/Me.