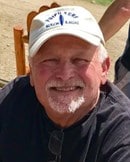 Retired UTU Designated Legal Counsel (DLC) David B. Kiker, 70, died Saturday, Sept. 2. An attorney for the law firm Rossi, Cox, Kiker & Inderwish in Aurora, Colo., Kiker served as DLC until his retirement in 2003.
Kiker is survived by his wife of 45 years, Pamela Seale; three natural children, John (Jennifer) Kiker, Chris (Kate) Kiker and Polly (Spencer) Gilligan; embraced children, Ashley (Roy) Sakker and Turner (Angela) Lang; mother, Dorothy Kiker; sister, Kelly (Keith) Beitler; sister, Emily Kiker; 11 grandchildren and many other family and friends. He was preceded in death by his father, George Kiker; birth mother, Shirley Kiker; grandmother, Alma Webb; and his aunt, Jane Webb.
Funeral services will be held Friday, Sept. 8, at 11 a.m. at the Littleton Church of Christ, 6495 South Colorado Blvd., Centennial, CO 80121.
In lieu of flowers, memorial contributions may be made to The Adoption Exchange, 14232 East Evans Ave., Aurora, CO 80014; The Barbara Davis Center for Childhood Diabetes, 1775 Aurora Ct., Aurora, CO 80045; or to any animal cause of your choice.
Click here to read Kiker's full obituary or to leave condolences for the family.