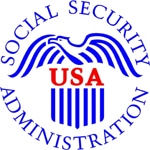 Nancy A. Berryhill, acting commissioner of Social Security, announced Tues., Sept. 5, that three new Compassionate Allowances conditions: CACH–Vanishing White Matter Disease-Infantile and Childhood Onset Forms, Congenital Myotonic Dystrophy, and Kleefstra Syndrome. Compassionate Allowances are a way to quickly identify serious diseases and other medical conditions that meet Social Security's standards for disability benefits.
"Social Security is committed – now and in the future – to continue to identify and fast-track diseases that are certain or near-certain to be approved for disability benefits," said Acting Commissioner Berryhill.
The Compassionate Allowances program identifies claims where the applicant's disease or condition clearly meets Social Security's statutory standard for disability. Many of these claims are allowed based on medical confirmation of the diagnosis alone, for example pancreatic cancer, amyotrophic lateral sclerosis (ALS), and acute leukemia. To date, almost 500,000 people with severe disabilities have been approved through this fast-track policy-compliant disability process, which has grown to a total of 228 conditions.
By incorporating cutting-edge technology, the agency can easily identify potential Compassionate Allowances and quickly make decisions. For other disability cases not covered by the Compassionate Allowances program, Social Security's Health IT program brings the speed and efficiency of electronic medical records to the disability determination process. When a person applies for disability benefits, Social Security must obtain medical records in order to make an accurate determination. It may take weeks for health care organizations to provide records for the applicant's case. With electronic records transmission, Social Security is able to quickly obtain a claimant's medical information, review it, and make a determination faster than ever before.
"The Compassionate Allowances and Health IT programs are making a real difference by ensuring that Americans with disabilities quickly receive the benefits they need," added Ms. Berryhill.
For more information about the program, including a list of all Compassionate Allowances conditions, please visit www.socialsecurity.gov/compassionateallowances.
To learn more about Social Security's Health IT program, please visit www.socialsecurity.gov/hit.
People may apply online for disability benefits by visiting www.socialsecurity.gov.
To create a my Social Security account, please visit www.socialsecurity.gov/myaccount.