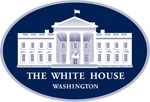 President Barack Obama announced his intent Nov. 12 to nominate the following individuals to key Administration posts:
Daniel Elliott III – member, Surface Transportation Board, and upon appointment to be designated chairman;
Lauren McFerran – member, National Labor Relations Board.
"I am confident that these experienced and hardworking individuals will help us tackle the important challenges facing America, and I am grateful for their service," Obama said. "I look forward to working with them in the months and years ahead." 
Elliott is a member and the chairman of the Surface Transportation Board, a position he has held since 2009. From 1993 to 2009, he was associate general counsel of the former United Transportation Union, now the SMART Transportation Division. He was an associate at Chester Giltz & Associates from 1991 to 1992, an associate at Marshman, Snyder, Berkley & Kapp from 1990 to 1991, and an associate at Bishop, Cook, Purcell & Reynolds from 1989 to 1990.
He has been an editor for several railway-related publications. He received a B.A. from the University of Michigan and a J.D. from Ohio State College of Law.