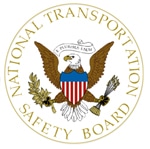 LITTLE ROCK, Ark. – A federal investigator said Tuesday (Aug. 19) that a signal that would have given a final instruction to the crew of a railroad train involved in a fatal head-on collision was damaged in the accident but could still hold clues as to what happened.
Crews are hopeful they can recover data from the signal, which was alongside a Union Pacific track near Hoxie in northeastern Arkansas. Two railroad workers died in the accident Sunday morning and two others were injured.
Read the complete story at the Houston Chronicle.