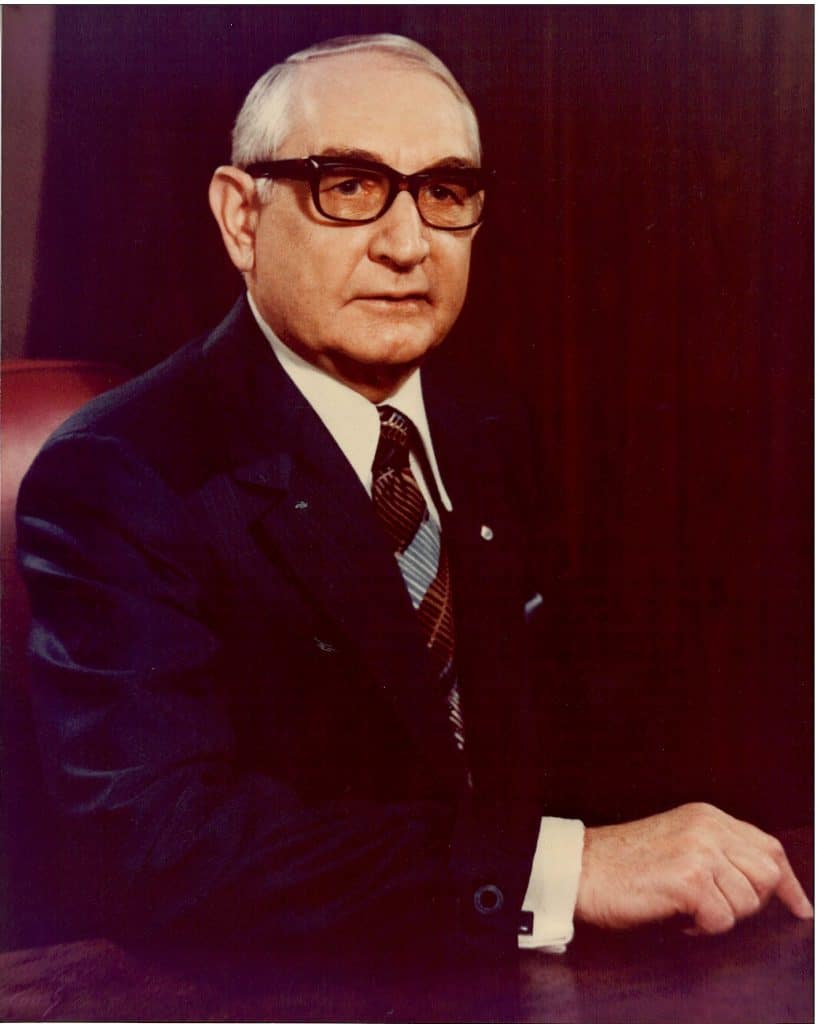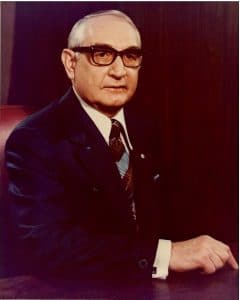 Brother Alfred "Al" H. Chesser, 102, a champion of the American rail worker and first-elected president of the United Transportation Union (UTU), died Sunday, September 25, 2016.
On January 1, 1969, the UTU (now known as SMART Transportation Division) was formed, and Chesser was appointed to the role of UTU national legislative director. In 1971, at the UTU's first convention, Chesser was elected to serve as president. He won the post again in 1975, serving until 1979.
A brakeman from Wellington, Kan., Chesser's life was framed by his service to the men and women on America's railroads as well as his immeasurable contributions to the advancement of labor in every area. His efforts brought concerns and issues of rail members and unions into the national spotlight and onto the law books.
His rare ability to form bonds with members and officers in the UTU's early days was critical to its success. A leader and mentor, Chesser created an open and positive atmosphere that not only inspired workers to join, but also inspired members to follow in his path of local and national advocacy.
As the voice of transportation members on Capitol Hill, Chesser's legacy reflects his effective legislative outreach that strengthened the foundation of the UTU and all transportation unions.
His work influenced key safety issues and resulted in legislation that includes The Railway Safety Act and The Hours of Service Act. He also served as a member of the Task Force on Railroad Safety, a committee that developed the most comprehensive industry safety program ever adopted.
His lifelong commitment to the UTU was paralleled by his grace and humility. Whether speaking with a U.S. president or railroad brakeman, Chesser treated everyone with dignity, respect and kindness.
Brother Chesser's inspiring life and legacy touched the lives of countless people, and he will never be forgotten.
Click here to view a tribute to Al Chesser. This video was created by producer/director Lisa Long of Garrison Ridge Productions Inc., for SMART Transportation Division, in celebration of Al Chesser's 100th birthday, February 26, 2014.
Visitation and Funeral Services for Brother Chesser:
Visitation is scheduled for Friday, September 30 from 4 p.m. to 6 p.m. at Horan & McConaty Funeral Home, 5303 E. County Line Road, Centennial, CO 80122. Funeral services will be held Saturday, October 1 at 10 a.m. at the Littleton Church of Christ, 6495 S. Colorado Blvd., Centennial, CO 80121. A private interment will follow the funeral services at Mount Olivet Cemetery.
In lieu of flowers, the family asks that donations be made to the Adoption Exchange, Step 13 or Littleton Church of Christ Mission Projects.
Click here to leave condolences for the family.