CANADIAN NATIONAL
Canadian National Railway reported its income in the fourth quarter of 2012 was $613.8 million, increasing three percent from $595.7 million in the fourth quarter of 2011.

Revenue in the fourth quarter increased by seven percent year-over-year to $2.5 billion.
For the full year of 2012, profit was $2.7 billion, up eight percent from $2.5 billion in 2011. Yearly revenue increased by 10 percent to $10.0 billion.
CN's operating ratio improved to 62.9 percent for the year. Operating ratio is a railroad's operating expenses expressed as a percentage of operating revenue, and is considered by economists to be the basic measure of carrier profitability. The lower the operating ratio, the more efficient the railroad.
CN is primarily a Canadian railroad. Its U.S. holdings include what were formerly Detroit, Toledo & Ironton; Elgin, Joliet & Eastern; Grand Trunk Western; Illinois Central, and Wisconsin Central.
CANADIAN PACIFIC
Canadian Pacific Railway reported net income of $15 million for the fourth quarter, down 93 percent from the $221 million it earned for the same period last year.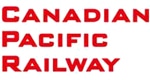 Revenue improved nearly seven percent during the quarter to $1.5 billion on the back of a one-percent improvement in carloads and a four-percent increase in revenue ton miles.
The operating ratio was 96 percent in the fourth quarter if all the unusual items are included and 74.8 percent on an adjusted basis.
Canadian Pacific is primarily a Canadian railroad. Its U.S. holdings include Class I Soo Line and regional railroad Delaware & Hudson.
CSX
Increases in merchandise and intermodal shipments were slightly offset by declines in coal haulage, so CSX reported earnings of $1.9 billion for calendar-year 2012 compared to $1.8 billion for calendar-year 2011. Fourth-quarter revenue of $2.9 billion was down two percent from the comparable quarter in 2011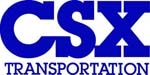 CSX's operating ratio increased 60 basis points to 72.1 percent in the fourth quarter, but for the full year, the operating ratio improved 30 basis points to 70.6 percent.
"CSX continues to demonstrate the underlying strength of its business model, the ability to respond quickly to significant events in the marketplace, and a steadfast focus on creating substantial shareholder value over the long term," CSX Chairman, President and CEO Michael Ward said.
CSX operates some 21,000 route miles in 23 states and the District of Columbia.
KANSAS CITY SOUTHERN
Kansas City Southern's operating income for the fourth quarter of 2012 was $174 million, compared with $150 million a year ago, a 15 percent increase. For the year, revenue rose from $2.1 billion to a company record $2.2 billion, and net income rose from $328.7 million to $377.1 million.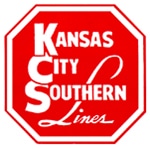 For the full year, KCS' operating ratio was 69.9 percent, a 2.2-point improvement to the full year 2011 operating ratio of 72.1 percent.
"The company successfully navigated its way through a host of challenging economic and climatic issues to make 2012 one of the best years in its 125-year history," said President and CEO David Starling.
KCS operates some 3,500 route miles in 10 states in the central and south-central U.S., as well as Kansas City Southern de Mexico, a primary Mexican rail line.
NORFOLK SOUTHERN
Norfolk Southern reported fourth-quarter 2012 net income of $413 million, compared with $480 million earned in the fourth quarter of 2011. Net income for 2012 was $1.7 billion, compared with $1.9 billion earned in 2011.

Income from railway operations was $714 million, 11 percent lower compared with fourth-quarter 2011, and $3.1 billion for 2012, three percent lower compared with 2011.
The railway operating ratio increased three percent to 73.4 percent during the fourth quarter and rose one percent to 71.7 percent for 2012 compared with the same periods of 2011.
Norfolk Southern operates some 20,000 route miles in 22 states and the District of Columbia.
UNION PACIFIC
Union Pacific's fourth-quarter profit chugged ahead seven percent because the railroad raised shipping rates and collected more fuel surcharges.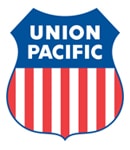 The carrier reported earnings of $1.04 billion during the quarter, compared to $964 million in the fourth quarter 2011. Revenue grew three percent to $5.25 billion. UP said its coal shipments were down 17 percent and agricultural volume was off by nine percent. Shipments of chemicals and automotive products grew 14 percent and nine percent, respectively.
For all of last year, UP's net income surged 20 percent to $3.94 billion on revenue of $20.93 billion. That's up from 2011's $3.29 billion on revenue of $19.56 billion.
UP's operating ratio in 2012 was 67.8 percent, improving 2.9 points compared to 2011.
Union Pacific operates some 32,000 route miles in 23 states in the western two-thirds of the U.S.