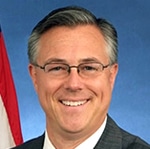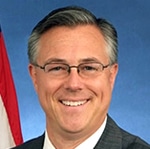 The following message was sent to the UTU National Legislative Office from Federal Railroad Administrator Joe Szabo:
Friends:
We know well the population growth, mobility, and environmental challenges revealing a clear need to invest in passenger rail, and of passenger rail's skyrocketing ridership – be it intercity, commuter, light, or heavy. But rail is not only integral to Americans rethinking how they travel; it's at the very center of their desire for more livable communities.
Just last week, the Urban Land Institute released America in 2013, a report revealing how changing demographics are reshaping development patterns by increasing demand for mixed-used communities offering convenient access to public transportation. According to the survey, 62 percent of Americans planning to move in the next five years would prefer to settle in mixed-use communities offering access to transportation alternatives.
And while support for mixed-use communities and public transportation access is strong throughout all generations, the Urban Land Institute's report notes its strongest supporters are among the group that is both the largest and most likely to impact development patterns: Generation Y, or the Millennial Generation, which includes young adults ages 18 to 34. In the survey, 76 percent of Generation Y respondents place a high value on walkability; 62 percent prefer mixed-use development; 59 percent prefer diversity in housing choices; and 55 percent prefer to live in a community offering public transportation.
All of this underscores the need to continue building more integrated rail systems, with intercity rail operators, transit systems, and the stations they serve working together to offer travelers more choices and answer a rising call for more compact communities. It's why we continue to work hard overseeing this Administration's historic investments in passenger rail – which includes investments in upgrading 40 stations – and why we're proposing a long-term plan in our Fiscal Year 2014 Budget Request to continue investing in stations and intercity passenger rail.
It's as simple as listening to the people.