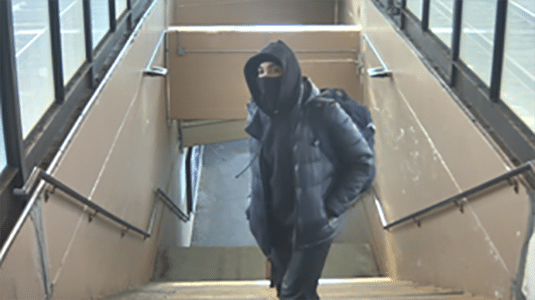 A suspected robber who attacked an on-duty Metra conductor at Van Buren station in Chicago on Tuesday afternoon was taken into custody Wednesday by Metra police in Calumet City, the carrier reports.
Police said the robber brandished a handgun and took an undisclosed amount of cash from the SMART Transportation Division member. Video surveillance captured images of the suspect and he was arrested hours after the incident with charges pending.
Illinois State Legislative Director Bob Guy says that the incident "saddened and infuriated" him and that the crime should be dealt with using the fullest extent of the law.
"We are very happy there wasn't a more tragic outcome," Guy said. "Thanks again for the work of everyone involved in the arrest of this offender, but work remains to be done to protect workers and passengers alike from individuals who seek to harm or cause chaos on board trains, and we stand ready to assist in any way we can."
He urged Metra leadership to take a strong stance in ensuring the safety of passengers and workers alike. One such solution, in addition to prosecution by police, would be a lifetime prohibition for the perpetrator from using Metra, Guy said.