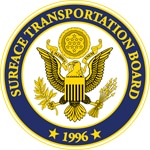 FARGO, N.D. – Grain elevator and agriculture groups are cautiously optimistic that a more extensive reporting system for railroads, ordered Oct. 8 by the U.S. Surface Transportation Board, will at least allow agricultural shippers to see whether they're getting the same kind of service as oil, coal and other industries.
The STB, which regulates railroads, ordered all of the nation's Class I railroads to provide weekly data about shipping. That's more than the agricultural shipping reporting they had required of only BNSF Railway and Canadian Pacific Railway earlier this summer.
Read the complete story at AG Week.