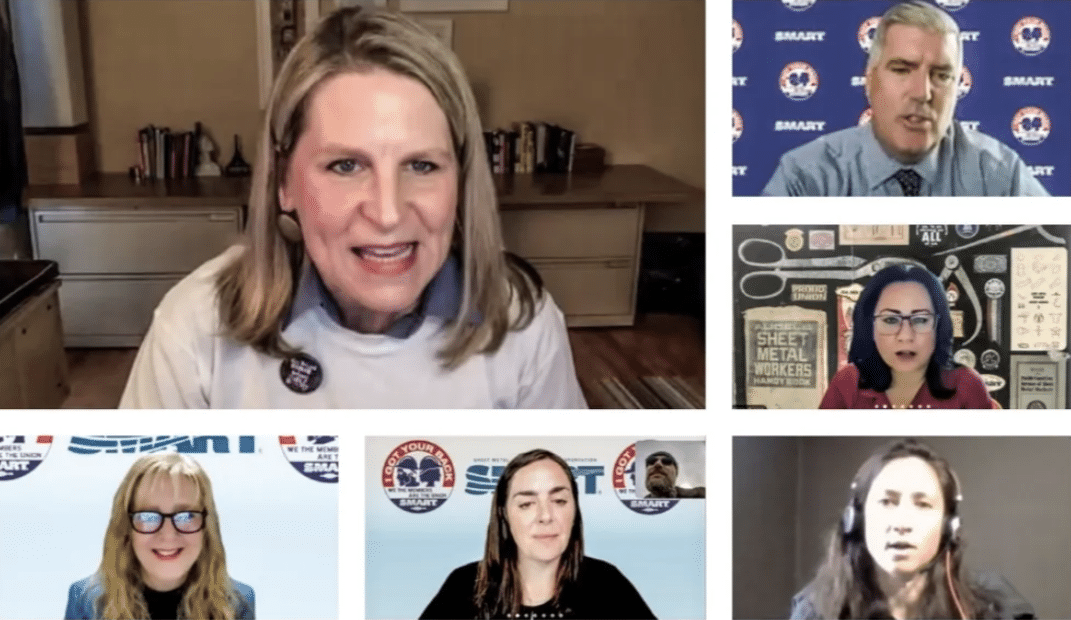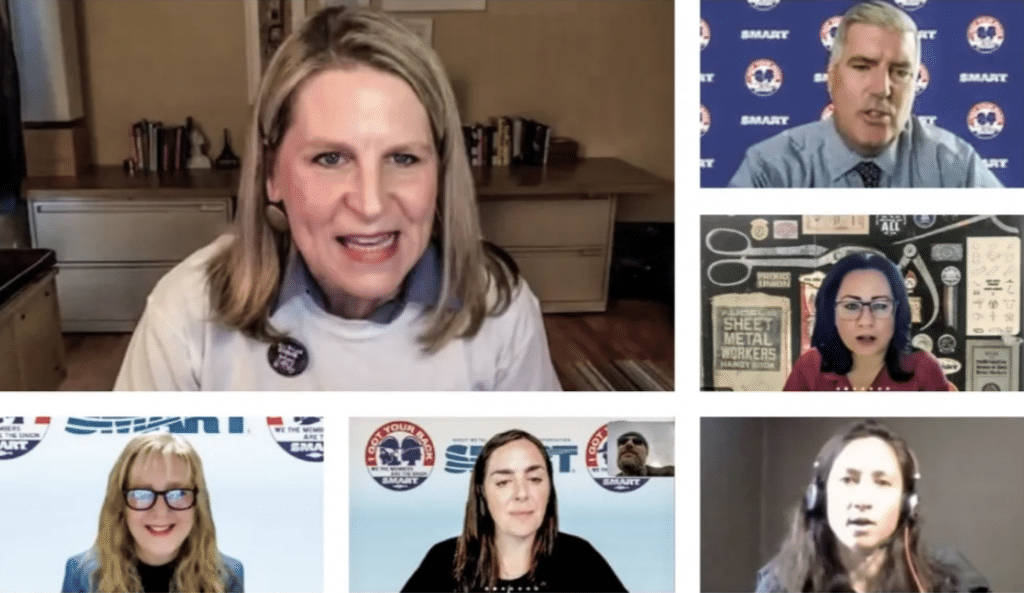 On November 20, SMART women from across Canada and the United States along with supporters and allies held the second annual Virtual SMART Women's Caucus. This year's keynote speaker was Liz Shuler who drew upon her experiences rising up through the ranks of the International Brotherhood of Electrical Workers (IBEW) to AFL-CIO President. She shared the experiences and challenges she overcome during her journey and urged her fellow sisters to continue to establish themselves within their union and participate whenever possible.
SMART Assistant to the General President Donna Silverman outlined the I Got Your Back campaign for participants and its role in building solidarity and mentorship throughout the union. Participants then broke up into smaller caucuses and discussed issues facing union sheet metal workers and in particular women employed in SMART's industries. The discussion focused on on the paths they followed to get into the trade as well as the mentors they were able to find along the way.
Participants also learned about what the Union is doing to promote diversity, equity and inclusion in the sheet metal trade in conjunction with our partners at SMACNA. Union leaders on the call, including General President Sellers and General Secretary Treasurer Powell solicited feedback from attendees on how the union can better represent woman and minority members and ensure all members feel included within the union.