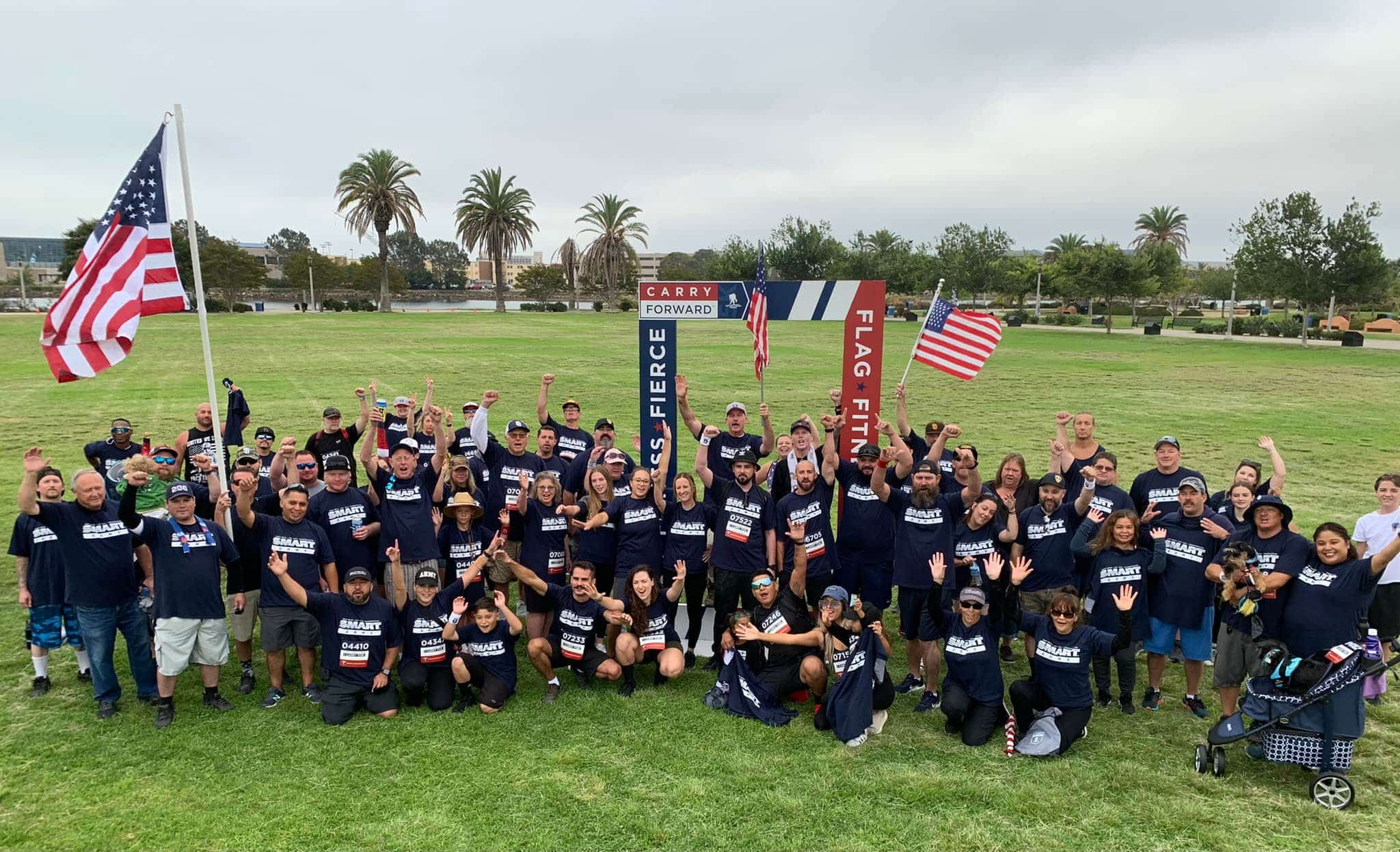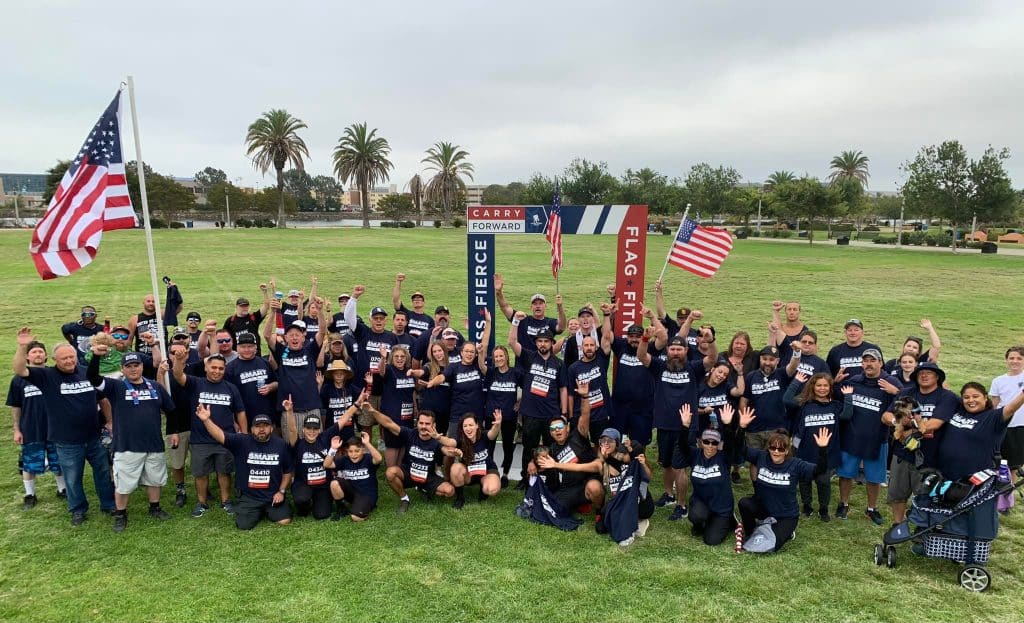 Members of SMART Local 206 demonstrated our union's commitment to acting on our values during the San Diego Wounded Warrior Project Carry Forward 5K, held on August 20. Carry Forward 5Ks – which take place at cities across the country throughout the year – are fitness and fundraising events that give participants the chance to both pay tribute to and raise money for wounded veterans, helping fulfil the Wounded Warrior Project's mission of honoring and empowering wounded warriors. During the San Diego Carry Forward run, Local 206 showed out in force.
"The SMART Army represented like no other team in both numbers and dollars donated, with 97 registered and over $10,000 raised," Financial Secretary-Treasurer/Business Manager Dave Gauthier wrote on Facebook.
As part of the fundraising effort, Local 206 challenged other area labor unions to get involved – and they did, most notably IBEW Local 569. It was a display not just of labor solidarity, but of the vital role union members play in serving their communities.
"Although this money is going to help our wounded heroes, the day had a big impact on our members and their families too, including several of our veteran members – two of them came to us directly from Wounded Warriors here in San Diego," Gauthier added. "You could see the excitement and appreciation in their faces as we gathered together to make a difference in our community and our country."