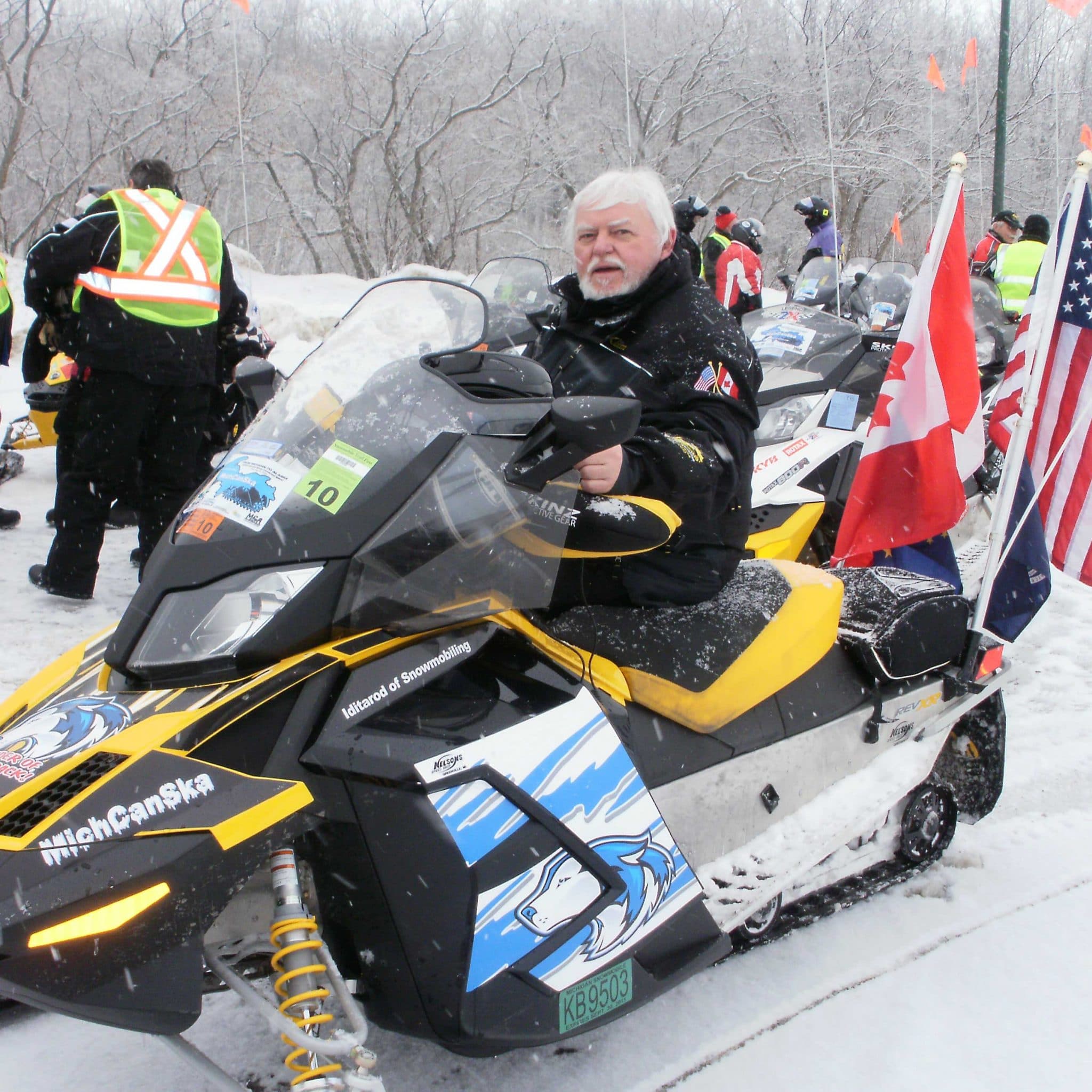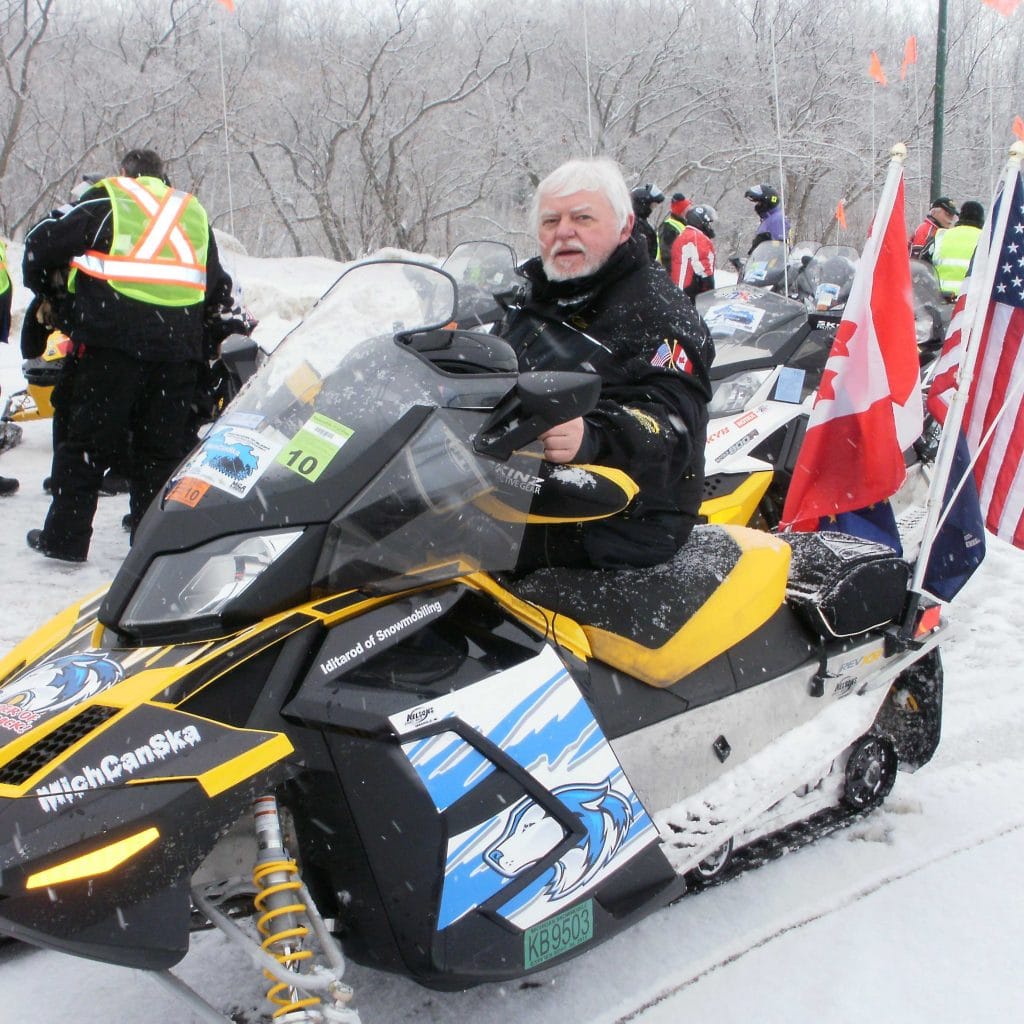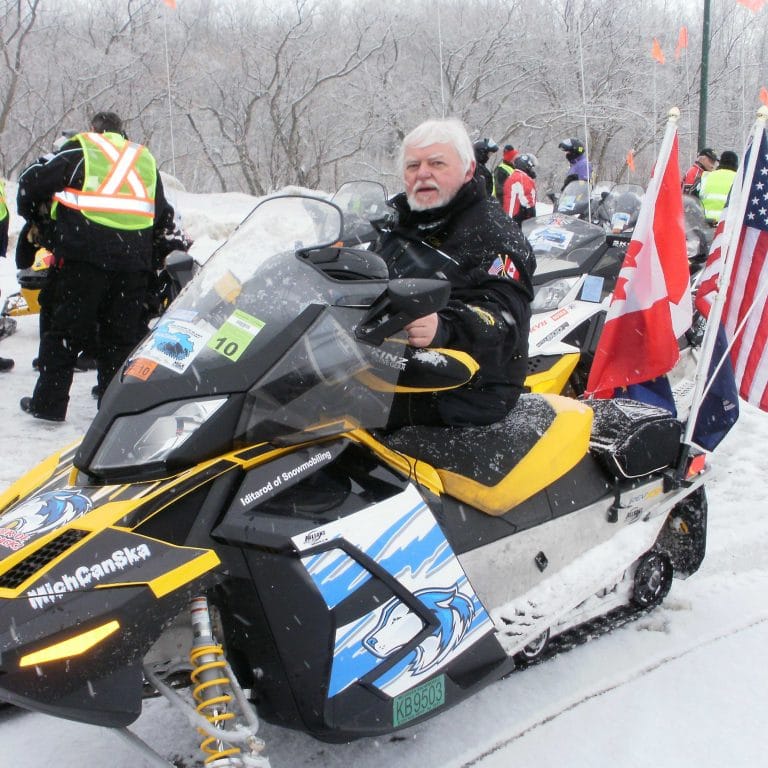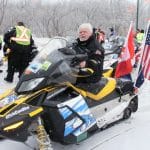 MichCanSka is an international snowmobiling charity ride from Michigan, through Canada and to Alaska that benefits the Diabetes Research Institute, a world leader in cure-focused diabetes research.  Labeled the "Iditarod of Snowmobiling," the event is the brainchild of Bill Bradfield of Cadillac, MI, a retired 50-year sheet metal worker and Vietnam veteran who has type 2 diabetes.  In 2010, the group rode from Michigan to Alaska through five states, five provinces, 4,000 miles and four time zones. The median age of those that participated was 62 and the 54 riders raised $102,000.00 for Diabetes Research. Since then they have collectively ridden 440,000 miles from Tok, Alaska to the Atlantic Ocean to the little town of Perce, Quebec. The 2014 ride in Quebec was 3,131 miles long.
This year, Bradfield has organized a new trip that will start on February 5th with four days in Michigan, four days in Ontario, one day off, then a flight to Norway and a six day
ride through Norway, Sweden, and Finland. On February 21st they are scheduled to cross the Finland border and go into Russia for four days of riding, some of it to be done north of the Arctic Circle to the remote Russian village of Murmansk. On February 24th, they will conclude in St. Petersburg, Russia.
"It is my passion of a lifetime to raise awareness of the need for future research for this dreaded disease," said Bradfield, who has been snowmobiling for 41 years.  Throughout his career as a Union sheet metal worker, Bradfield has been raising funds and awareness about diabetes, a chronic disease that impacts our families.
"It gave me a tremendous feeling of gratitude being able to help people less fortunate than myself, not knowing that someday I too would be stricken with this horrible disease," he said.
Some participants have diabetes.  Others are riding in honor or in memory of a loved one with diabetes.  Maintaining a distance of 200 miles per day, participants set out in three groups each, launching their rides a day apart.
According to Bradfield, "Vietnam veterans have saying, all gave some and some gave all." He continued that "I consider myself fortunate that I did not give all. I have been a fighter all my life for one cause or another and see no reason to change now. So I will continue to fight for a cure for diabetes and hopefully it will make a difference for me and others that fight on the same battlefield."
Visit the group's website at www.michcanska.com to follow their activities and find out how you too can contribute to this worthy cause.