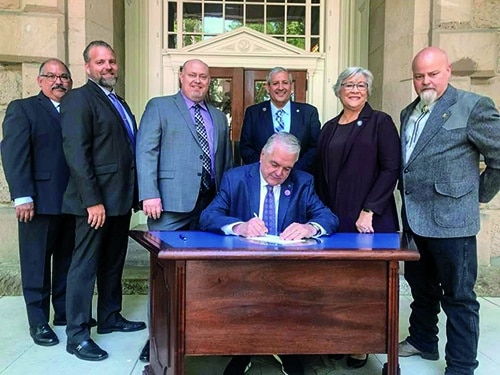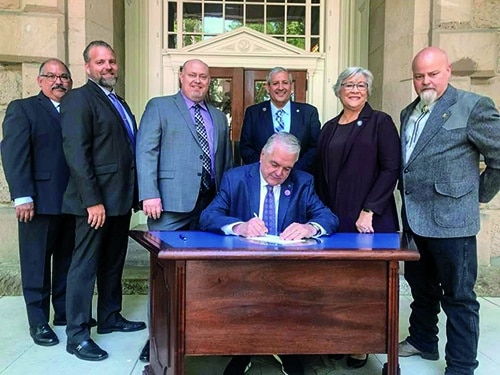 O
n June 3, 2021, Nevada Gov. Steve Sisolak signed into law new comprehensive legislation aimed at assessing and improving air ventilation and filtration systems in schools across the state.
The legislation, Assembly Bill 257, requires all public and charter schools in Nevada to assess and upgrade (if needed) their HVAC and filtration systems once federal money already allocated for this purpose becomes available at the state level.
The new state law requires that assessments be performed only by "certified technicians" accredited by one or more of the following programs:
Nevada State-recognized Apprenticeship Programs
Associated Air Balance Council (AABC)
National Environment Balancing Bureau (NEBB)
Testing, Adjusting and Balancing Bureau (TABB)
"With fire and life safety, and now with indoor air quality, members will have more opportunities to branch out into other aspects of being a sheet metal worker to increase hours and market share," said SMART Local 88 Business Manager Jeff Proffitt.
The most-recent Nevada legislative session was like no other, due to the COVID-19 pandemic and social distancing restrictions. The state legislature meets for 120 days every two years. This session, no lobbyists were allowed in either legislative building throughout the first 90 days of the session, and all meetings, hearings and testimony were conducted virtually.
Ahead of implementation of the new legislation, Local 88 members had already been working to help improve indoor quality in schools in Clark County, which includes Las Vegas and has the largest school district in the state.
"One of our signatory contractors has been installing global plasma ionization systems in the nursing stations of Clark County School District during 2021, and a select few new construction school projects," Proffitt said.