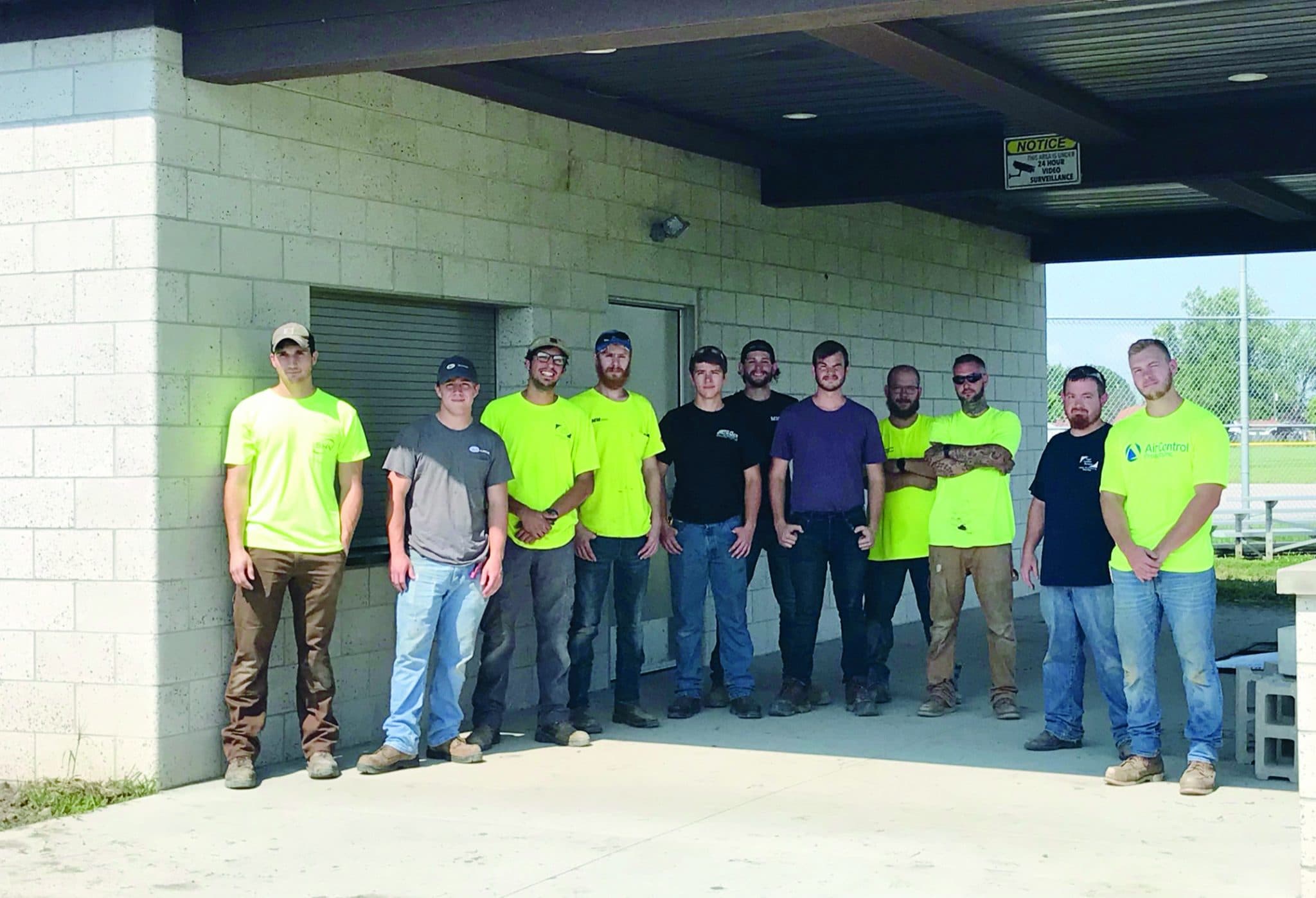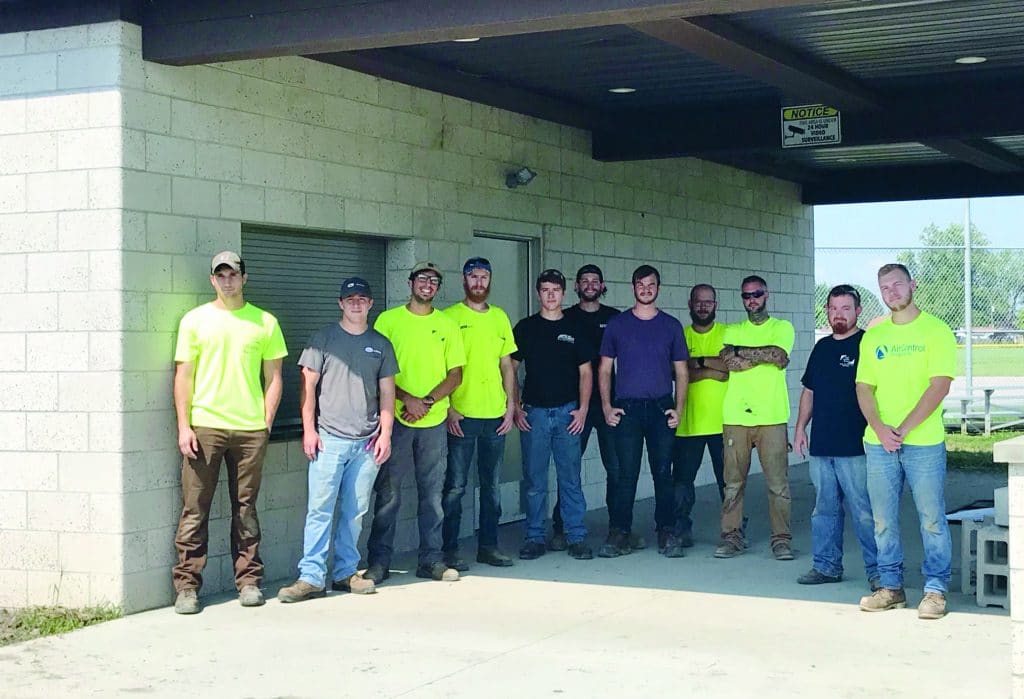 Recently, SMART SM Local 33 members helped the Miracle League of Northwest Ohio (MLNWO) begin development of a much-needed and fully accessible building at its ballpark built for young ballplayers with special needs. Families and players will be served and their experience at the ballpark enhanced by the addition of a facility providing a concessions area and handicapped-accessible restrooms. It will also serve the organization by providing a place for fundraising events and storage.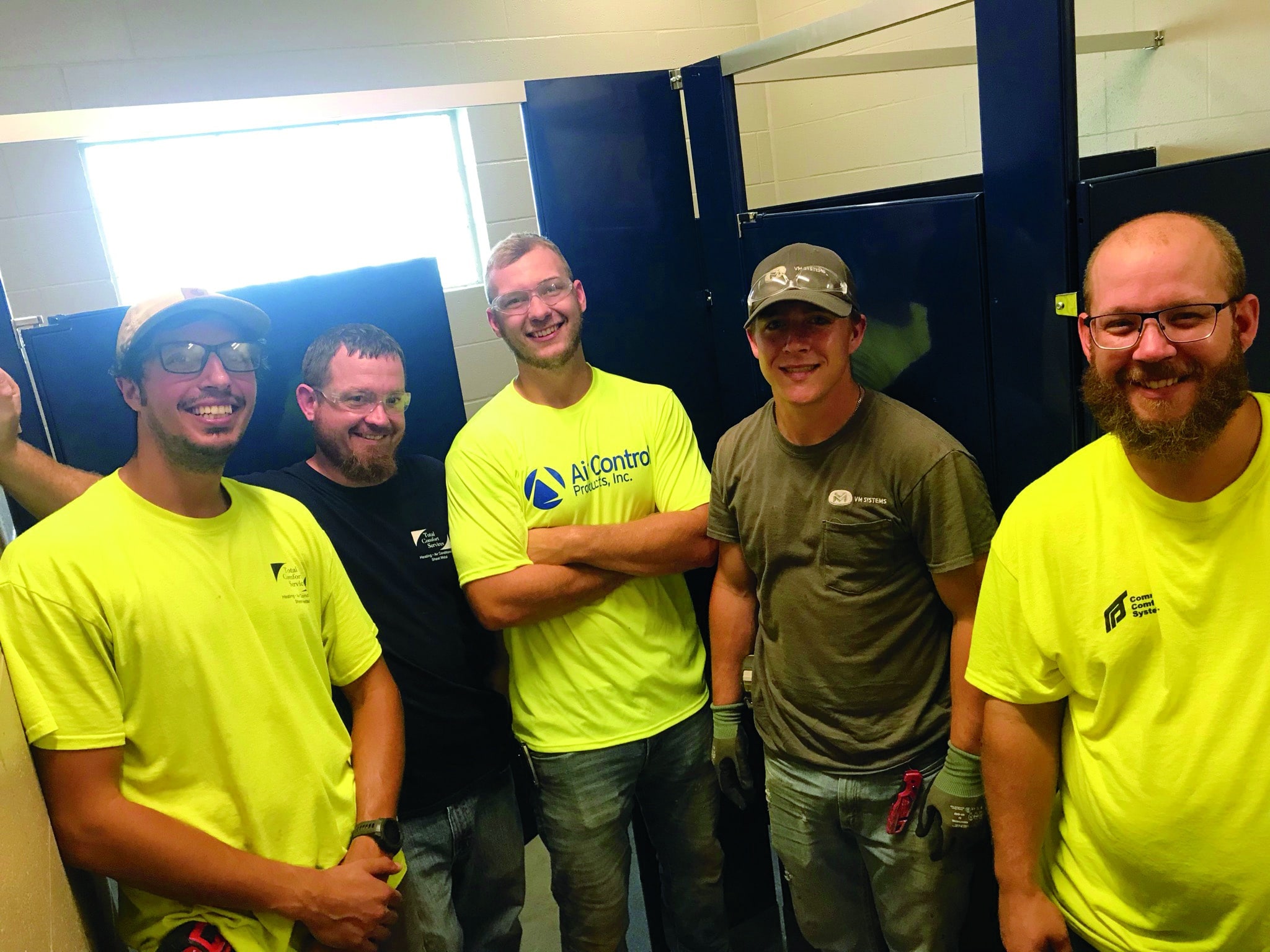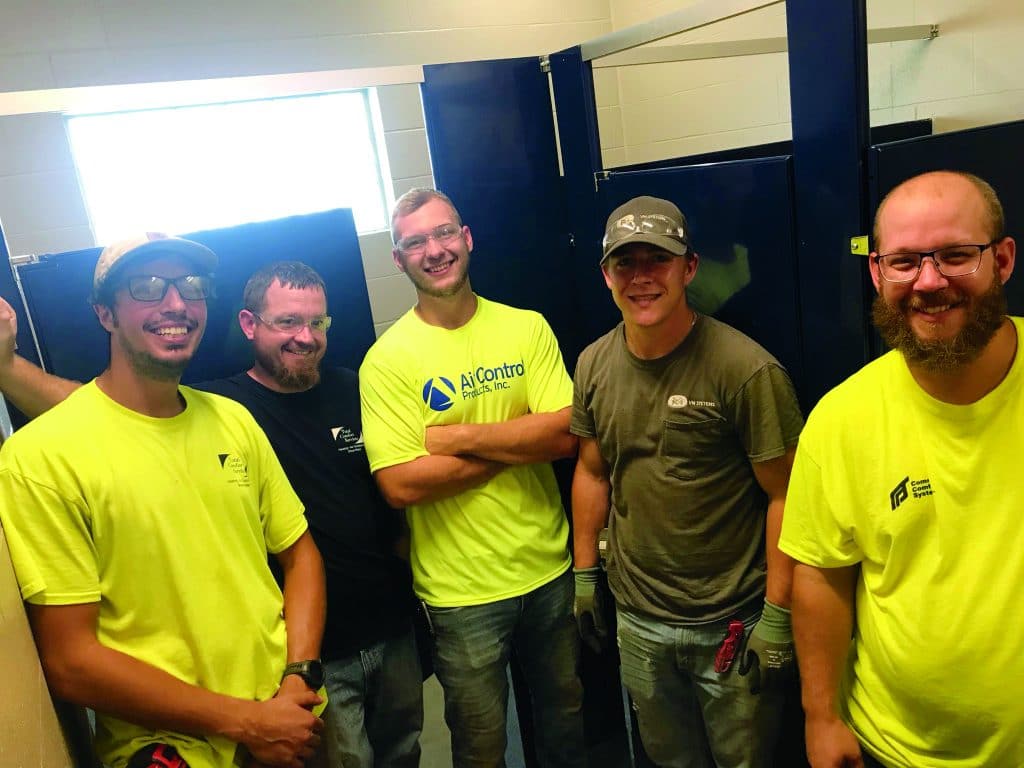 The design provided for a full concessions area with a covered picnic space to allow players and families more opportunities to congregate and connect with others. Handicap-accessible restrooms will provide ease of use, comfort and privacy to players and families. Electricity and running water will aid MLNWO in expanding its fundraising efforts. And equipment and other assets can now be securely stored on-site.
Local 33 third-year apprentices installed heating and ventilation ductwork during the winter of 2020–2021. Apprentices also installed all bathroom partitions, mirrors, handrails, feminine and toilet paper dispensers, and wall-mounted garbage receptacles. Air Control, a Local 33 signatory, supplied equipment and registers for free, and the JATC supplied the rest of the materials and labor.